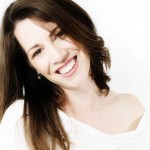 Natural Beauty: Why is This Approach to Beauty Worthwhile?
Every day we use lotions, potions, and cosmetics to make us look, smell and feel better, but what if those same products are actually making us feel worse. Pure Natural Diva shares a couple of the reason she is SO passionate about choosing natural & organic personal care products.
Please be sure to SUBSCRIBE – very important - also add PND as your YouTube friends too!

Tell us more about your Natural Beauty concerns, so we can address them in future videos?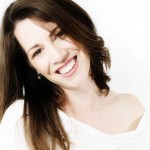 How Healthy is Our Daily Orange Juice Habit?
I shouldn't pick on orange juice, most juices can be grouped together for the purpose of this discussion.
Drinking only one glass of juice daily is linked to an 18% increase in typed 2 diabetes.  Raise your hand if you or your children drink one glass a day?
The Big Picture
Americans spend 5 Billion a year on juice and fruit beverages according to Mintel Market Reasearcher.  The marketing machine behind this billion dollar a year business has done a great job selling us on the nutritional benefits of juice.   Plus, it's sweet and tastes good, so not much selling required for children.
Juice is yummy… it really tastes good.  I've heard many a mother state  their child just won't drink water – yet we wouldn't hand them a martini if they wouldn't drink their milk or water. OK that might be a bit extreme, but you get my point.
The American Academy of Pediatrics "Official Juice Policy" states:
Fruit juice offers no nutritional benefit for infants younger than 6 months.
Fruit juice offers no nutritional benefits over whole fruit for infants older than 6 months and children.
Yet  – the academy continues to recommend juice as an acceptable part of children's daily diet – albeit in limited quantities.  With all of the other risks (read on) with juice – I can't help but wonder whose interest they are protecting in continuing to support the "juicing" of America.

The "Real" Juicing Controversy