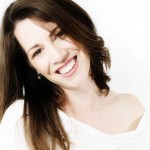 It keeps getting scarier to eat!
It seems more and more important that we stay informed, get involved, buy local produce whenever possible from the farmers and wash, wash, wash what you buy from the market!
The Short Version:
Fruits and vegetables are packed on pallets for shipping, turns out the industry is moving towards using more plastic pallets, turns out a bunch of these pallets contain Deca a chemical linked to Cancer, Brain and Reproductive Disorders in animal studies.
What is Deca?
Deca is a Flame Retardant that is added to plastics to prevent them from catching fire at high heats.
Question:  How does the Deca get from the pallets onto our fruits and vegetables?
In preparation for shipping produce is hydro-cooled. Stacks of pallets containing produce are submerged in supercooled water, or have water dripped on top. The water is then recycled, raising the concentration of Deca in the water and increasing the likelihood of contamination.
General Mills, Borders Melon Company, PepsiCo, Cott, Okray Family Farmsand Martoni Farm are currently using plastic pallets. While Dole Foods and Kraft Foods are considering making the switch.
By the way, over 40% of the deca used globally is used in the US!
As a result of public health concerns officials in Maine and Washington State have restricted the use of Deca and 10 other states are proposing bans this year.
Canadian and European officials have banned the use of Deca in electronics. It seems clear that Deca should come nowhere near our food supply and yet, at the moment, it is much too close for my comfort.
This is summarized from an EWG report on another potential contamination of our food supply. Click to read their full report.
Image courtesy of Wahig.