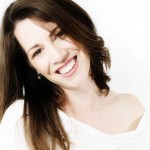 At the beginning of 2009 – following a lecture from my BFF, I stopped using Splenda.
She told me it was bad for me… and given my desire to provide whole, natural and organic foods for my family I realized that splenda use was completely incongruous with my other habits. So I eliminated Splenda from my diet (I had never given it to my children).
A few months later, I thought I should do some research of my own to better understand what makes it questionable. I know that other artificial sweetener's had been found to cause cancers in animal testing and wondered if the same was true with Splenda.
Studies have shown that it depress' immune systems:
It has been shown to interfere with the Thymus Gland - causing it to shrink up to 40% in animal testing.  The Thymus is a a key part of our bodies immune system.  In addition it has been shown to cause calcification in the kidneys and swelling in the liver or kidneys.
I wouldn't say I was ever a heavy Splenda user, but a few teas and coffees per day and perhaps a Hansen's or two in the evening.  Certainly enough that it adds up.
Since eliminating Splenda my body has fought a few bugs, but I have not been down & out sick. I don't know if it is a coincidence or not, but after my research it makes me believe that it's not.
For my money – skip the Splenda.
This article goes even farther in condemning Splenda: www.holisticmed.com
Alternatives:
Try Agave Nectar for a low glycemic index option.
Stevia, Honey, Brown Rice Syrup and when all else fails… just use sugar.