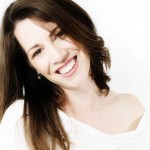 Healthy Banana Muffin Recipe
I made this whole grain Banana Muffin Recipe to send with little diva for her snack day at pre K. They do have some sugar, but I cut it down as much as possible. They have whole wheat flour, oatmeal, flax, and banana.
One of my favorite tips is to get creative with your presentation.  I love using mini-bundt pans – it makes the muffins look almost like little donuts.  When it comes to little eaters I always find it helps to think outside the box!
Serves 24
Heat oven to 375°F
Banana Muffin Recipe Ingredients

DRY
4 cups whole wheat flour
2 cup quick-cooking oat
3/4 cup brown sugar
2 teaspoon baking soda
2 teaspoon baking powder
1 teaspoon salt
1 teaspoon nutmeg
1 teaspoon cinnamon
4 tablespoons flax meal

WET
3 cups bananas, mashed (6-7 ripe)
4 eggs
1/2 cup of Agave Nectar
2/3 cup butter, melted
1 teaspoon vanilla
Directions For the Banana Muffin Recipe
Combine all the dry ingredients in a large bowl. When well mixed create a well for the liquid ingredients.
In a separate bowl, combine the mashed bananas, eggs, vanilla, agave and butter.
Add the wet mixture to the flour mixture, stirring just until the dry ingredients are moistened.
Spoon batter into greased muffin cups or I like to use mini bundt pans.
Using convection and the mini bundt the muffins were done in 12 minutes. Regular oven or muffin pans may take up to 18 minutes.
Check to see if muffins are done by inserting a toothpick into the muffin, when it comes out clean the muffins are ready.
Let cool in pan on wire rack for 10 minutes.
Please let me know if you try our Banana Muffin Recipe!
By Tania Reuben
While Dude won't touch pumpkin pie, it wouldn't be Thanksgiving without it!
With something in the range of 90% of all pumpkins grown used for decoration then trashed, I like to use our Halloween Sugar Pumpkins for the pie.
We bake our pumpkins.  Start by cutting the pumpkins in half, scrape the seeds and stringy bits, then bake upside down in a cookie sheet for about 45 minutes at 350 Degrees.
Pumpkin Pie Recipe
2/3 Cup of Sugar
1 Teaspoon of Cinnamon
1/2 Teaspoon of Nutmeg Pinch of Ground Cloves
1 Teaspoon of Vanilla
1 1/2 Cups of Pumpkin
1 1/2 Cups of Evaporated Milk (Non Fat)
2 Eggs
1/4 Cup of Brandy
1 ready made whole wheat pie crust (a worthwhile shortcut in my books).
INSTRUCTIONS
Preheat oven to 450 Degrees.
Take the baked pumpkin and scoop the pulp, puree using a mixer or food processor, place it in a sieve lined with cheesecloth to remove the excess water, allow to sit in the fridge at least 4 hours.
In a large bowl combine sugar and spices. Add pumpkin and mix well. I do this in the Kitchen Aid Mixer. Add Vanilla, evaporated milk and egg. Mix until smooth. Fold in brandy.
I like to pre bake the pie crust, line the crust with parchment paper and fill the crust with beans or rice. Bake for 15 minutes.
Pour the pumpkin into the par baked crust and bake for 10 minutes at 450, then reduce the temperature to 325 and bake for an additional 45 minutes. Keep your eyes on the crust, you will likely need to cover the edge with thin strips of foil to prevent over browning.
The pie is done if you can insert and remove a toothpick or knife and it comes out clean.
Apple Crumble
Another favorite in our family. We love apple pie and I figure it's worth saving the calories, skipping the crust and making a crumble.
We love more topping than many crumble recipes, so if you prefer less cut the topping in half.
Filling
5 Cups chopped peeled apples
1 1/2 Teaspoons of Cinnamon
1/2 Teaspoon of Nutmeg
1 Tablespoon of Lemon Juice
3/4 Cups cranberries (fresh or frozen)
3/4 Cup sugar or 2/3 Cup of agave
2 Tablespoons of whole wheat flour, add 1 extra Tablespoon if using agave.
Topping
2 cup oats (1/2 old-fashioned & 1/2 quick-cooking although either will work)
2 Tablespoons of Flax Meal
1 Teaspoon of Cinnamon
1/2 Teaspoon of Nutmeg
1 1/2 Cup packed brown sugar
2/3 Cup whole wheat flour
3/4 Cup melted butter (I'll often use 1/2 Earth Balance)
INSTRUCTIONS
Pre Heat oven to 350 Degrees
Filling
Peel and chop the apples.
Combine all ingredients, use most, but not all of the sugar. Then test the filling for sweetness, depending on the tartness of apples you may want to increase or decrease the amount of sugar.
Topping
Combine all the dry ingredients and mix in melted butter until crumbly. If it's not crumbly enough add additional butter up to 1/4 cup.
I prepare this in advance and store the topping and filling in separate Zip-Loc bags for up to 4 days. Before the turkey comes out of the oven pour the filling in the bottom of a 4 quart casserole dish, add topping.
Before you sit down to eat, pop the crumble in the oven and bake for 55-60 minutes, almost the exact amount of time it takes to eat your dinner!
Serve with Vanilla Ice Cream or we like Haagen Daz Frozen Vanilla Yogurt.
Love PND? Please support our work and take a minute to visit our sponsor hessnatur – a world leader in the natural clothing industry. They are offering 25% off, plus free shipping and returns through Dec 29, 2009!
The offer a great selection of organic and natural fashions for the whole family.