Public Relations
If you are a company, large or small, or an entrepreneur mom, please contact us. Statistics show that Bloggers, Mom Bloggers & Social Media generated dollar for dollar your best ROI.
Take a look at Diva Facts & Figures to find out why PND is the right choice for your company.
Feedback:
"It was great working with Tania at Pure Natural Diva.  She's professional, insightful and takes an authentic approach to solving the problems of today's Natural Divas.  We look forward to working with her again on future projects." ~ The Sustainable Group

"Working with Tania and Pure Natural Diva has been an absolute pleasure.  She's been fantastic every step of the way of our collaboration! We just absolutely love the video and review of our products, tasteful informative and an all around fantastic editorial.
Pure Natural Diva has a wonderful, professional approach to natural beauty and lifestyle.
Thanks so much for everything!"  ~ Everyday Minerals
Submission Guidelines for PND Reviews
We are building a guide full of PND tested and approved Personal Care, Beauty & Baby Products.  We welcome product submissions to the database.
If you would like to have a product reviewed by PND, we would love to hear from you!  Please fill out the form below.  Include a description of the product you would like reviewed and a link to your website.  Due to the volume of requests we receive, we use reviewers to cover your submission.  Accordingly samples will need to be sent both to PND for approval and to the reviewer for coverage.  Submission does not guarantee coverage, but we try not to proceed with requests that we don't see as a fit for PND.
It is unlikely that submitted products will be featured for stand alone review.  Instead look for your product to be featured in top 10 New Beauty Finds, The Best Eco Finds of the Holiday and  compelling editorial content than a free standing single product review.
The Diva residence consists of  my husband – Dude and 2-3 children – ages 4, 5 every day & a part time 14 year old.
Product submitted for review or the PND database need to be full size.
Shampoo and Conditioner must be submitted together. A review of one without the other is like reviewing a single shoe.
Lavender is a wonderful ingredient and used often in the natural product market, unfortunately I have an aversion to the fragrance, please submit alternatives.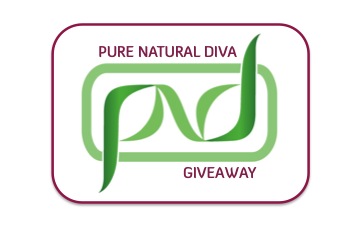 Giveaways
We love to host giveaways, they generate much more traffic than stand alone reviews. They do take a lot of time and energy to do well – consequently we charge a fee to host them.  Please request a media kit for an overview of our services.
We recommend the value of a giveaway to be over $50 – we are able to promote the giveaway in more places and experience has proven they are just more successful.
When PND hosts a giveaway the company agrees to ship the agreed upon prize directly to the recipient. We will notify the company with the winner's contact information at the contest close.
Thank you so much!
We look forward to working with you.