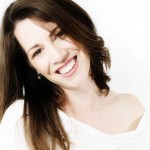 Who Would You Choose to Be Your Celebrity Friend?
This was an easy question for me! But you'll have to watch to find out my response.
Check in to find out next weeks topic.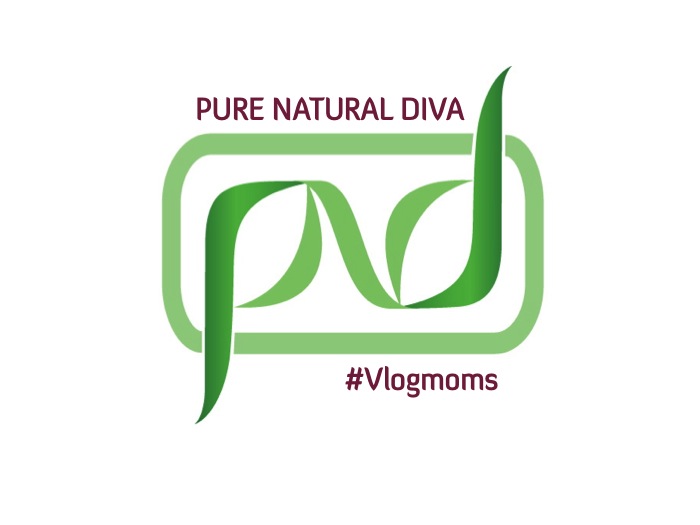 Don't forget to share your soon to be celebrity BFF!
Thursday March 12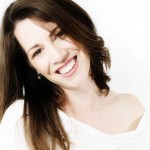 Remember Your First Job?
I Share My First Job for #vlogmoms
This week on #vlogmoms I share my unique first job, along with a little insight into my upbringing.  The video froze while I while was talking a little bit about the job… and what it was like training my replacement… who was a 30 year old man.   I was 13, needless to say that interesting.  Can you imagine having a teenager train you to do your job?
Next weeks topic – What was the best piece of advice you recieved as a Mom? What was the worst?
Share Your First Job With Us?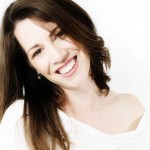 An Inside Tour of the Zookeeper Movie Premiere
It's not everyday you get a ticket to one of the summer's hottest movie premiere's… Zookeeper, starring Kevin James'. Not only did I get the hook up (being married to one of the movie's writers might have helped)… we were also right in the middle of all the red carpet action.  Did I mention the red carpet was green?  I digress…
Of course… I couldn't have all that fun without sharing it with you!
The movie – of course I loved it! I know, I know… for obvious reasons I may be considered a completely unreliable source on this.. you'll have to go see it for yourself and give me your take!
That said… if you still want to hear what I thought… Watching the animals dish out dating advice is entertaining…. watching Kevin's character take their advice… oh my! I particularly adored Kevin's relationship with the Gorilla. Kevin's physical comedy is SO good in general… in Zookeeper it's outstanding.
A little tidbit: Kevin's wife Steffiana De La Cruz  plays Griffin's Sister-In-Law Robin  in the movie – the bride who is flattened by a flying Kevin.
Zookeeper is a fun movie the whole family can enjoy together. Bring the kids… treat yourself some popcorn & chocolate covered raisins, leave your troubles at the door, relax… and enjoy.
More Photos Hot off the Red Carpet of the Zookeeper Movie Premiere
I have a little something – something from the Premiere that might try to  figure out how to do a giveaway with… Any Interest? I know… I'm such a tease!
Be sure to come back and let me know your favorite part if you go see Zookeeper?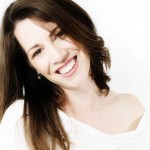 January means one thing in our home. American Idol. For some strange reason it's become a "thing" in our home. Well we were watching last night and Dude made a comment about contestant Scott McCreery looking exactly like Alfred E Neuman of MADD. I couldn't help but do a side by side.
Sorry – I know it's way off topic, but I couldn't help myself… and yes I know I may have lost points for admitting to our American Idol past time.
Alfred E Neuman image courtesy of Le Concombre
Scott McCreery image courtesy of American Idol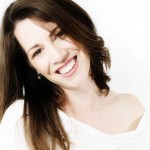 Are you in the market for a new washer and dryer set?  How about winning a set instead?   Sears will be giving away two Whirlpool Duet laundry pairs in their sweepstakes from now through January 31, 2011.  Whirlpool & Sears asked Pure Natural Diva to be a brand ambassador and help spread the word about this contest.
The winner of this pair will:
Use 10% less detergent doing their laundry.
Save over $2,247.34 in water & electricity over the life of the machine (an average of 11 years) among leading brands.
Use 14 Gallons of water vs the 44 Gallons of a conventional machine.
Be able to Wash and Dry a small load in ONE machine!
Sears will draw two winners (January 24 and February 1) to win this Whirlpool Duet laundry pair.
Sweepstakes Requirements
In order to win entrants must do ALL of the following:
Visit the registration form, which is be located on the "Sweepstakes" tab on the Whirlpool Facebook page
Register via the form on the tab
Change profile graphic and/or background graphic on Twitter and
Follow @SearsBlueCrewHA and @WhirlpoolCorp.
Love Letter to the FDA: Pure Natural Diva has been retained to spread the word about this contest. Good luck with your entry!
U98CVUSAPVHN
Last week I was invited by my friend Kim Tracy Prince to see a preview of Life As We Know It – the new Katherine Heigl movie. I happily accepted the invitation… Kim and I hadn't seen each other in FOREVER, a girls night sounded like a great idea, and going to the movie meant missing bedtime.  Need I say more.
I hadn't heard much about the movie and truthfully, without Kim's invitation, I would have waited for Netflix, but I'm glad that I didn't.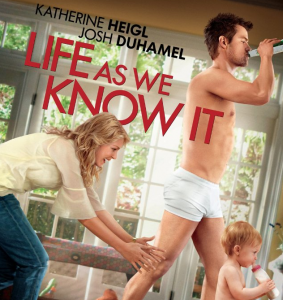 The basic premise of the movie is simple enough – the lives of two singles are turned upside down when their respective best friends – married living the suburban dream – are killed in a car accident and leave them joint custody of their one year old daughter.
I was expecting a light, popcorn, chick flick – instead I got an orphaned one year old and noticed more than a few tears being discreetly wiped throughout the theater.
Then we laughed – no, not at the poop scene – but at many of the other scenarios the mismatched pair end up in as they adopt to their new lives as parents.  I derived a good amount of pleasure from watching them struggle through this maze we call parenthood.
I know my heart strings were being tugged at by the scenario – imagining my children left without my husband and I – it's completely unthinkable.  This movie tugged at the core of that emotion and balanced it with levity.  I for one enjoyed it.
By the way if you and your spouse haven't taken care of your will – seeing this movie should be all the motivation you need to take care of business.
Love Letter to the FDA:  After attending the complimentary preview screening of this movie and I was contacted by Mom Central and offered a gift card to facilitate this review.
I know – I know… Blogher is over… but there are so many pictures I haven't shared in other posts I decided to put the rest in one place!
Thank you to Romy of Romy Raves and Suzanne Cohen for your great photos!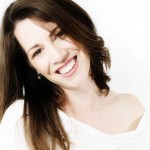 Blogher was an amazing experience.  I met so many fabulous people and learned a tremendous amount.
Even before  the conference had wrapped questions began to mill around my mind – I couldn't help but feel there was a disconnect between the expectations of the brand and blogger's in attendance.
Since returning home the brand follow-ups have begun to flood my inbox and the din of my questions has turned to a thunder.  I couldn't help but contemplate  – clearly they invested tremendous resources to be in attendance – but what were their goals?
My goals for attending Blogher were:
Establish and improve on professional relationships you – the brands and brand reps that fit with the Pure Natural Diva brand.  To clarify – by  professional relationships
I'm looking for brands that have budgets to compensate bloggers for ambassadorships  and promotional campaigns
Spread the word about the Pure Natural Diva Blogger's United Campaign – #bUnited – in support of the safe chemicals act that is currently in front of congress.
To meet many of the people that are a part of my online world face-to-face and strengthen those relationships
While I am always looking to hone my blogging skills – this wasn't my purpose for this conference.
Those were my goals.  But back to my original question… What were your goals?  Instead of letting my thoughts continue to aimlessly roam – I decided to ask?
If you would,  take a few minutes to respond to these 10 questions.  My hope is to better understand how we can all work better with one another and get better at what we do, and hopefully get us all a bit closer to achieving our goals!
This is also completely confidential – so please be completely candid.
Blogger's: View Survey
To learn more about Pure Natural Diva and how we reach our audience – click here.  We also have an strong network of eco blogger's and are able to develop farther reaching campaigns.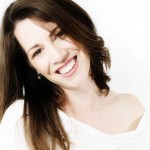 While I was in New York this summer for Blogher one of my BBF's threw an unbelievable party in the penthouse of the London Hotel.
In terms of Blogher events – this party stood out.   It was the perfect combination phenomenal guests and amazing ambiance.  The setting allowed for guests to truly connect with one another in a meaningful manner.
If you were lucky enough to snag an invitation – only about 80 of them were available – you knew the party was going to be special!
And when the party ended – the evening got even better.  Andrea aka SavvySassyMoms, Romy aka RomyRaves and I spent the night in this amazing 2 bedroom, 2 floor suite.
If you have extra cash in the bank – staying in this penthouse suite will truly make you feel like have arrived and are ready to take on Manhattan.  I can't speak to The London's green practices – perhaps they will invite me back and I can do a full review.  I can speak to the fact that the penthouse is undeniable chic – at 3K + per night it better be!
I need to talk about my LBD for a minute!  This is a dress I wore when I was DATING my husband.  I'm so excited that after losing 13″ this year I can wear it again – after having two children!  OK – I'm done!
The Suite
Thank you so much to the party sponsors – Zulily & Ciao Bella Gelato – who made this event possible and an extra special thank you to our hostess – Andrea – you really outdid yourself!
Thank you to Romy for providing me with almost all my Blogher pictures – I really NEED a camera since my Sony Cybershot takes nothing but blurs.