This piece was featured in Newswise and it highlight some great birthing statistics while celebrating the 10th Anniversary of the Birthing Center at the University of San Diego.
I was so blessed to be able to deliver little diva and dude with the assistance of an CNM at UCLA (click here to read more).  After hearing the birth stories of so many peers I know the personal attention you receive from a CNM is unparalleled.
A certified nurse-midwife (CNM) is an advanced nurse practitioner who provides primary care to women throughout their lifetime. Specializing in pregnancy, birth and postpartum care, all CNMs are registered nurses who have graduated from a master's-level, specialized nurse-midwifery program. Accredited by the American College of Nurse-Midwives (ACNM), midwives must pass a national certification exam and meet strict requirements set by state health agencies. According to the ACNM, the number of CNM/CM attended births has increased by 33 percent, reaching 317,168 in 2006.
UCSD Medical Center has the only dedicated in-hospital birth center in California—one of a few in the United States. Now celebrating its 10th anniversary, UCSD midwives have attended close to 9,000 births. One third of these births have occurred in the Birth Center. The midwife team reports a primary Cesarean section rate of 13 percent compared to the national average of 31 percent. In addition to a low C-section rate, the midwives have a 74 percent success rate for vaginal births after C-section. Their episiotomy rate is less than one percent.
"In the majority of circumstances, women can birth independently without intervention," said Frederick's midwife Karen Ruby Brown, CNM, MSN.
via Hospital Catches 3,000 Babies Via Natural Childbirth.
Pregnancy Chiropractic a Great Addition to Pre-Natal Care
Pregnancy is a time of so many changes. The physical changes that a woman's body undergoes during while carrying a baby are unmatched at any other time in life. Changes in center of gravity, musculoskeletal adjustments, and hormonal shifts often lead to aches and pains. These aches and pains are often caused by malpositions in the skeletal system which directly affects the position of the uterus which affects the position of the baby. Pregnancy chiropractic care throughout the pregnancy can help prevent and treat aches and pains and lead to a safer and easier birth for both Mom and baby.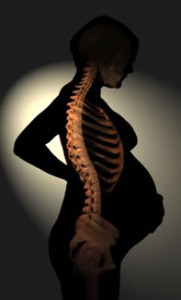 As a pregnant woman's belly grows, her center of gravity shifts. The change happens so quickly that it's often difficult for her low back and pelvis to accommodate the extra weight in front. The stress on these areas result in misalignments (chiropractors call them subluxations) of the bones in the back and pelvis. These misalignments are often the cause of pregnancy aches and pains.
In addition to being painful, these misalignments also affect the position of the uterus. The uterus is tethered inside the pelvis by sets of ligaments. When the bones that these ligaments attach to are out of place it affects these ligaments and causes torsion of the uterus. When the uterus is not sitting properly in the pelvis the baby must alter his position to accommodate. A malpositioned baby can make for a more difficult birth.
Chiropractic care during pregnancy is gentle, specific, and safe. To find a chiropractor who treats pregnant women visit the International Chiropractic Pediatrics Association at www.icpa4kids.org.
Written By: Dr. Cristina Ramirez
Dr. Ramirez is a chiropractor who focuses on holistic medicine in her practice.  She is also an active member of the International Chiropractic Pediatrics Association, the Wisconsin Chiropractic Association, the Wisconsin Chiropractic Association, and a leader for the Wisconsin chapter of the Holistic Moms Network.  Her advice is brought to you by My Baby Clothes in an effort to help better the lives of families.  When your little angel arrives, check out their selection of the most affordable and adorable selections of baby headbands, tutus and even newborn hats.
Have you sought Pregnancy Chiropractic care during your pregnancy?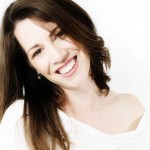 So, you're having a baby. Congratulations! Welcome to the biggest challenge and biggest joy of your life.
You want to have a natural childbirth. People are laughing at you. You're not sure where to go for support.
Before getting pregnant – if you had asked me – I would have told you that if I ever had a baby I would be the first in line for the epidural. Sign me up, lets go.  I knew I didn't want a c-section – I didn't want any scars, but give me the drugs… please!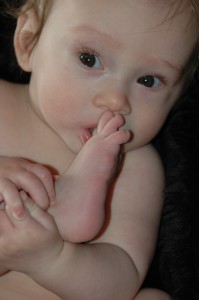 Something changed for me once I had that little one in my belly.
I had carefully chosen my OBGYN prior to getting pregnant, knowing that we would be trying to start our family soon. I talked to friends, researched online and made my selection.
A few months into my pregnancy – I started to have questions… I realized I was in a group practice and unless I went into labour during office hours, the chances of my doctor delivering our baby was pretty small. This was not the experience I wanted.
My mother, a Registered Massage Therapist in Canada, had delivered me and my sister's naturally, so somewhere along the way I became open to the idea of attempting a natural childbirth. I had also heard her talk many times over the years about patients developing chronic lower back pain following their epidurals… too many to be coincidental. This sounded like it was worth avoiding to me. I thought I would be open to trying it on my own, and I was going to be in the hospital, so it wasn't like they would refuse drugs if it wasn't going well.
One of my closest friends is a birthing doula, we had many conversations about the birthing process, the high incidence of induction, scheduled c-sections and general intervention in the natural process of bringing a baby into this world.
So, I decided I wasn't going for the auto epidural. I was going to attempt a natural childbirth.
Then came the big question – how on earth is my baby's head going to make it out of that opening without the help of drugs. I started my research and picked my birthing class.
I decided on Hypnobirthing.  Through the hypnobirthing website I met Alisha Tamburri who became my hypnobirthing instructor. I decided that if I had a shot at doing this without drugs, this was going to be the way it would happen. Alisha's class was invaluable and helped me realize I was with a nice doctor in the wrong practice.
With her help I found a practice with two OBGYN's, Dr. Crane & Dr. Chin and a Certified Nurse Midwife (CNM) Debbie Franks – they even had receptionists who knew your name when you called their office – this is in Los Angeles.
When I met with the Debbie, there was no way I was having a midwife and there was no way my husband would go for it even if it was what I wanted. Yet, after a meeting with Debbie, I knew I wanted her to deliver our baby. With a little help from my Mother In Law – Debbie was in.
My experience with Debbie and her whole team was fantastic, not to mention night and day from what I'd experienced at my prior doctor's team. And different from most other mom's I've spoken with since.
So I went from being the first in line for an epidural, to taking hypnobirthing classes and delivering my baby with a midwife. I ended up having a natural childbirth in a hospital and I'm so happy that I gave it a try.
Below are some resources that were useful to me. I also recently watched The Business of Being Born – a documentary that I wished I had seen sooner and suggest it for all expectant mothers.
http:http://www.mymidwife.org/midwife.cfm
http://www.hypnobirthing.com
A few statistics on HypnoBirthing.
If you choose HypnoBirthing you may still require a C-section, you may still need an epidural, you may still need medical intervention, but the statistics show it will be less likely!
In 2007 15.5% of US HypnoBirthing® mothers birthed via C-Section, compared the the national average of 32%
12% of HypnoBirthing® mothers chose to birth in the comfort of their homes. The national average is less than 1%.
6% of HypnoBirthing® mothers chose to birth in freestanding birth centers. The national average is less than 1%.
Over 70% of HypnoBirthing® mothers birthing vaginally had unmedicated births.
To view the full report.
To learn more about HypnoBirthing.
To read the story of my own births.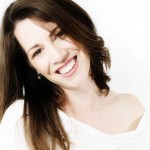 A Personal Experience with Hypnobirthing
I'm not one of those mother's that knew they wanted children their whole lives.
I grew up in an alternative environment – I knew if I ever did have children I was not having a home birth and about the drugs – sign me up. So, how did I go from there to having two drug free births? Good question.
My First Hypnobirthing Baby



As my now husband – then boyfriend – and I got more serious. Wanting a family together became a natural progression and we planned to start trying for a baby soon after our wedding. During our engagement I researched OBGYN's carefully – knowing that this would be the doctor who would one day deliver our baby.
We were very fortunate – 6 months after our wedding we conceived. I waited 8 weeks until my doctor would see me – not believing the wouldn't see me right away to confirm the pregnancy – they wanted to wait 12 weeks!
My sofa and I developed a close bond during the first few months and much of my pregnancy. Sometimes my husband would to to work and come home to find me in the same spot. Flat on the sofa.
A few months in I was ready to think about the inevitable. This thing growing inside of me was going to come out. It was time to figure out how. Being a research junkie – I set to work.
My mother had delivered my two sisters and I drug free – I thought she was crazy. Yet, as a medical massage therapist I had heard her tell countless stories of mom's suffering from chronic low back pain following their epidural. Low back pain didn't sound good – and drug free was optimum for the baby. I decided to give it a try. I figured I was delivering in a hospital – so if I needed the drugs – I'd only need to do ask.
I was supported throughout my pregnancy by one of my best friends, Eden, who – lucky for me – was a birthing doula. She was such an amazing resource for me.
I ultimately decided I was going to try hypnobirthing and found a local instructor – Alisha Tamburri.
Her Hypnobirthing class is more than just a class on hypnosis, it's a full birthing class and all I needed to prepare for the actual delivery. It was amazingly empowering and full of information that enabled me to take charge of our birth. Hubby went to class with me, once, I didn't feel the need to torture him – knowing that he would be bored silly. One of my motto's for a happy marriage – don't push your husband into things he just isn't into – everyone will end up miserable.
It was in my birthing class that I started to realize I was not with the right doctor, or more accurately the large group practice that she was a part of wasn't right for me. It meant the odds of her actually attending my birth were pretty low. I had also had incidents of phone calls not being returned and messages that never made it to the doctor. Nothing that was urgent and I was not a high maintenance patient It was time to make a switch.
I was 6 months pregnant – looking for a new OBGYN.. This time I had real help.
Hypnobirthing Tip

If you are pregnant and want a natural birth, don't ask your friends if they liked their doctor. Most women who have given birth will say they loved their doctor and they were the best. Instead ask an expert in natural childbirth – they will steer you to practices that really support natural childbirth and have higher rates of success.
So I turned to Alisha for her advice. She repeatedly recommended Debbie Franks, the trouble was Debbie was a Certified Nurse Midwife and I needed a Doctor. Great – she works with two Doctors.   Trouble was they were both male – I needed a female doctor. I knew I didn't want a midwife – my mother had a midwife and I wasn't following in her footsteps.
In hindsight I was also very misinformed as to what a midwife was and how much training they are required to have. Knowing what I know today I would urge any woman having a normal pregnancy to consider a CNM. The degree of personal care you receive is amazing.
Somehow, I decide to meet with Debbie. I left our meeting trying to figure out how I was going to talk my husband into allowing a CNM to deliver our baby. He flipped – why would we have a "witch doctor" when we could have a real doctor.
Never mind her 20 years experience, Yale Degree, ability to prescribe medication, hospital privileges, and to top it all off – if I went into labor in the middle of the night she would come to our home.
Fortunately – his mother was visiting and told him that I was the one who had to deliver the baby – I should have whomever I wanted. He reluctantly gave in – but to this day still calls her the witch doctor! Thank you MIL!
The pregnancy continued along, nausea, dizziness, an unplanned move and renovation. Days after having the same hardwood floors refinished for the second time (longer story) with no ceiling in my kitchen I went into labor.
My mother was visiting – we were on baby watch. My water broke just before midnight. I had been in to the doctors office the week prior with braxton hicks contractions… so I figured it could very easily be nothing – I wanted to wait and see.
My mom talked me into having a bath and was timing my contractions. By the time I finished my bath they were 4-5 minutes apart. I called Debbie & Eden and started getting things together. Then I figured I should wake my husband before he woke up to a houseful of women and a laboring wife.
I also began to listen to my hypnobirthing CD on my ipod. It was around 2AM. There was a few problems. I couldn't figure out how to make my ipod work, my husband was stomping around and people kept coming to my front door. Debbie arrived and checked my progress I was around 4 cm dilated and 90% effaced. I never really felt like I made it to a relaxed state of mind. I paced around my living room trying to get comfortable and listen to the ipod. Not too long passed before they decided to check me out again – it may have had something to do with me dropping to my knees saying I didn't think I could do this – it was close to 5AM. I was 8 cm.
I had progressed 4 cm in an hour – time to get to the hospital. We arrived, checked in. They asked if this was my first baby…. they looked a little surprised as I told them my stats and that Debbie was right behind us. They moved a little faster.
I wouldn't take a wheelchair – I didn't want to sit – I don't think they liked that very much. Every time another contraction – oops I mean "surge" came I would actually try to climb the hospital walls! On the elevator I discovered that I didn't like my husband's cologne. I think it took about 5 contractions to get us to the room where the nurse checks you – I was 10 cm. No wonder I was climbing the walls.
Every birthing room in the hospital was full so we used the surgical room which was very…. well… surgical. To be honest I barely noticed. Had we arrived a little earlier I might have gone with my plan B – but I was fully committed now. I think it was less than an hour before Julia was born. It was an intense hour, at one point her heart rate dropped down and they didn't think that I was going to be able to push hard enough on my own, they called for a vacuum, did an episiotomy (that was fun without the drugs! Ouch!. They didn't end up needing the vacuum, with the episiotomy I was able to push enough to get her out and presto baby! Julia was born around 6AM.
I wouldn't let her out of my arms – hubby was a little upset because he was making phone calls and couldn't t give out her vitals because I wouldn't let her go!
She was perfect and healthy. I on the other hand had no voice left – I think I gave my vocal chords a little work out – and may have fainted once or twice following labor and delivery. They wanted to give me an IV for fluids and I begged them to let me drink juice – I mean I had already gotten this far without needing a needle – surely I could drink enough fluids on my own to get me back to normal. After an hour or so I wasn't feeling woozy. No need for the IV. The vocal chords needed a bit more time.
All in all it was a pretty intense night. Funnily – whenever I tell the story – it just makes me laugh. Other "medical" experience that have been a fraction of that intensity have slightly traumatized me. I honestly believe the endorphins, hormones something in the experience alters our perspective on birth. It made everything seem very amusing.
Hubby was convinced the experience set me straight and couldn't imagine that I would want to deliver the same way again. So imagine his surprise 6 months later when I assembled the same team. I figured I did it once – I could do it again.
This time my in laws came out for the expected due date, much to the relief of my mother – who despite having three natural childbirth's of her own was quite traumatized by Julia's birth.
Preparing for Ben's birth – I was hoping that I wouldn't have to be in the hospital for the holidays. We were off to a good start when he obliged. Once the holiday was over, the pressure was on. We gave it a couple of days, then we thought we'd try the "what gets the baby in – gets the baby out" technique. Nothing.
We went to bed. At around 4 AM I woke up, wondered if I was in labor and started timing contractions. As I timed the contractions I set up the iPod and listened to my hypnobirthing, my contractions were consistently 5 minutes apart. I went downstairs, drank a full bottle of (recharge – natural gatorade – I wasn't going to get dehydrated this time), sat down on my exercise ball, and called the team. Debbie and Eden were on their way. I happened to notice while I was on the phone, that I really liked the way I could roll on the ball when the contractions came, it was very soothing – I decided to bring the ball with me.
A few minutes later Debbie called, it was raining and monday morning approaching rush hour in LA. My first birth progressed so quickly, she thought we should meet at the hospital.
We arrive, get checked in and moved to our birthing room, – a nice one this time. They examine me and I believe I was between 6-8 cm's. Hubby came back from moving the car, bringing with him a cup of coffee that I immediately banned from the room. I think I get smell sensitive when I'm in active labor.
The ball ended up being a godsend. I used it to support my head during contractions – on all fours. I would kneel in between and roll up onto the ball as the contractions intensified. They were like waves. The addition of a cool cloth for my face felt good to and also really helped.
We progressed like this for almost an hour. I remember Debbie telling me we could keep things as they were and it might be another hour or she thought if I gave one or two strong pushes I would break my water and Ben would be here in a few minutes. Things were going really well, but finishing in few minutes sounded great!
Before I forget – another thing I loved about the ball – the ball and myself ended up on top of the bed. Hubby was able to stand in front of the bed, hold my hands, and stabilized me, and he didn't have to be in the deep end – if you know what I mean.
The last couple of pushes did hurt. However, in many ways Ben's birth looked like one of the videos from my hypnobirthing class that I'd reluctantly watched with one eye open. The room was calm, I was calm, I had enough time to recover between contractions – which really helped in my ability to cope with each new one and most importantly, Ben was calm.
Ben's birth was remarkable. The first few day of his life we were tempted to call him Chill – he was such a relaxed, easy and calm baby.
Ben's almost 3 and he is still pretty chill and Miss Julia is absolutely precocious and delicious.
I've come a long way from the woman that wasn't sure I wanted to be a mother. I can't believe how difficult and challenging parenting is. However, the amount of joy and love they have brought into my life is unlike anything I've ever known. I wouldn't trade it for the world, but I would take one or two weekends off a year if anyone was offering!
Tania is a wife and mother living in Los Angeles CA. She spends her days chasing her children, nights being chased by her husband and blogs about whole living with style @ www.purenaturaldiva.com in all her spare time.
This post was originally posted on www.momma-molly.com
To learn more about HypnoBirthing.
The HypnoBirthing Website.
For information on my HypnoBirthing Inststructor Alisha Tamburri.
So… Do You Think You'd Try Hypnobirthing?
HypnoBirthing is a childbirth education course that – with the right curriculum – prepares the mother and her birth companion for pregnancy, birth and parenthood. It is a rewarding, stress-free method of birthing that is based on the belief that when a mother is properly prepared for birthing physically, mentally and spiritually, she can experience the joy of birthing her baby in an easier, more comfortable, and often pain free manner.
Key Advantages of HypnoBirthing:
• Helps to eliminates the Fear-Tension-Pain Syndrome before, during and after birth.
• Reduces the need for chemical anesthesia.
• Helps to eliminates fatigue during labor
• Shortens the first stage of labor
• Brings together mother, baby, and birthing companion in a wonderful prenatal and perinatal bonding experience.
• The birthing companion is an integral part of the birthing.
• Postnatal recovery is rapid and easier.
• Babies are better adjusted and happier.
• Birthing is returned to the beautiful, peaceful experience that nature intended.
Look for a course that has a minimum of 4 meetings and covers the following:
• How fear affects pain in labor and how to release it
• The stages of labor
• Why women in other cultures often birth free of discomfort
• How to use hypnosis to:
1. Take you into a relaxed state
2. Release fear and pain
3. Create the body's natural anesthesia
• Breathing and visualization techniques
• The importance of the birth companion
• How to prepare the birth plan
• How to prevent tearing and episiotomy
• How to talk to your doctor/midwife and how to deal with hospital staff
With over 20 years experience I believe the most effective HypnoBirthing program available is; HypnoBirthing®The Mongan Method. This is the curriculum that I follow in my teaching. In my opinion this course is the most complete available and other methods are not as effective. If you happen to live in an area that does not have The Mongan Method – my advice would be to find the most complete course offered and supplement that teaching with the HypnoBirthing: The Mongan Method

and CD.
Alisha Tamburri is a Clinical Hypnotherapist, Birth Doula, Childbirth Educator specializing in HypnoBirthing®, HypnoFertility®, turning breech babies, lactation, pregnancy, anxiety and Domestic Violence Counseling.
Alisha teaches classes throughout Los Angeles and San Fernando Valley.
You can contact Alisha at www.hypnobirthingca.com.
To find a Mongan Method Certified HypnoBirthing Instructor in your area.
To find information on becoming a certified Hypnobirthing Instructor.
Learn more at www.hypnobirthing.com