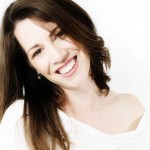 My husband captured this incredible moment between our new foster Disney (the blue Pitt Bull) and Diva!
Disney is a Blue Pitt Bull who was rescued out of Baldwin Park in Los Angeles.  He arrived in horrible condition, he almost didn't survive -  his sister who came in with him didn't make it.
We are busy teaching Disney his manners, socializing him and this picture captures him playing with our girl Diva.
I have to confess – I'm so excited that we were able to commit to adding solar power to our home.  It will make our home greener and in the long run it will save us a huge amount of money.  Eco + Savvy.  What a win!

Dude's favorite cake – the lil's and I spent the day baking my first ever yellow cake from scratch… in an effort to avoid the box.
However, before even trying the cake Dude asked why on earth I made it from scratch… The actual  results were no surprise.   It was a small consolation the lil's were delighted.
So… after baking all day… I resorted to the box.
A happy husband – priceless.
We can't wait to share this recipe lil' Diva & lil Dude recently tested out!
Blender Brownies.
Fast, easy, mixed in the blender….. and of course healthier.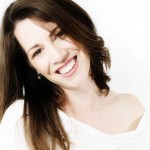 I went to bootcamp this morning I expected to walk, do some push-ups,  crunches and at least one minute of plank.  What I was not expecting was to make a new friend and pick olives.  Yet… that's what happened.
When I saw this older gentleman standing on a bucket reaching into the tree.  I couldn't walk by without finding out what he was doing and learning more.  For some reason I was captivated.
My new friend learned about picking olives from his mother in Lebanon.  He comes to the park every year to harvest olives for the year.  He made a point of telling me that olives need to be picked after the first rains, or the olives would be bitter.  Who am was I to question?
I had to pick some to take home and try this for myself and as I perched on the borrowed bucket, I felt connected to these olives and my food in general.  Who knew you could pick your own olives?
My new Lebanese friend said I'd be back every year if I tried it once!  He also mentioned the olives you get from the store were treated with all kinds of chemicals… he had no clue about my passion and PND!  I did some quick research and found conventional black olives are treated with caustic soda to remove their natural bitterness & Ferrous Gluconate for appearance.
He also gave me instructions -  I haven't tried this – but I will report back!
How To:
Place olives in a jar of water.

Replace the Water daily for a week.  My quick google search said 10 days.  Soaking naturally removes any bitterness!

After one week, add Salt & Olive Oil.  Maybe Lemon.

That's it.  Store in the pantry or fridge.  Enjoy.
Thank you to my new friend.  You brought a little joy to my day and now I want to take the lil's Olive picking.
Again. My Wordless Wednesday – not so wordless.
We seem to be on a weather kick… well sort of.  This week I took the Lil's to Disney and thought it would be fun to go to the Rainforest Cafe.
I wish this picture did  justice to this dining experience.
About five minutes after being seated – Thunder – Flashing Lights.  Cue crying children.
Our waitress visits the table – I inquire as to how often these delightful storms will pass – she replies every 20-25 minutes, and then there's the Gorilla…
So… no less than 5 times during our dinner… Lil Dude and Lid Diva would drop to the ground, hide under the table to wait for the storm to pass.
Bottom line – if you have children that don't seem "sound" sensitive you might want to wait a little before you visit the Rainforest Cafe – so glad I didn't pick here for Lil Diva's birthday party.  It was in contention, but they never replied to my email.
While I'm talking about the Rainforest Cafe… can we talk about the state of children's menus here and at every other restaurant in this country?
Do we really even have to look to know what crap they are offering… mac & cheese served with garlic bread – extra if you want carrot sticks.  Really?  Whatever.  Pizza, Chicken Nuggets-ish… no side salad and a few veggie offered, but only one per entree…?  Really?  At least Rainforest offered a rotisserie chicken… but it was a piece of chicken on a plate with a side of corn.  This is a meal?  At least it was better than anything else on the children's menu.
I typically order two different options so I can get both veggies and two mains – then I split it between both lil's meal so they get a variety of bad food.
Oh… while I'm griping… can someone explain the ladies room here to me?  Two stalls for restaurant of this size in Downtown Disney.  Two Stalls?  Really?
Turns out it was a not so wordless Wednesday.  Sorry.  I had to get that out.
I had something else planned for today… but rainbows trump plans don't you think?
Lil Diva just loves to read…
Now everyone will know why this is my favorite purchase of the year!