Axe Body Spray Allergic Reaction:  
Not the Isolated Incident You Might Think
This video discusses the  Axe Body Spray Allergic Reaction that is ALL over the news right now.
A high school in Pensylvania has asked students to stop wearing Axe Body spray, cologne and perfumes after an allergic reaction hospitalized one student.
While might sound unusual and extreme it's actually far more common than you might expect – According to American Lung Association 30-40% of people experience some form of allergic reaction to fragrances.  These symptoms range from sneezing and headaches to the more severe reaction we are hearing about out of  Pennsylvania.
As sad as this story is, it's important for us to use cases like this to remind people that one little spritz of seemingly innocent perfume may not necessarily as safe as we think.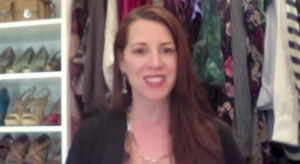 What many people don't know about conventional fragrances is that they are primarily made with synthetic ingredients.
over 90% contain synthetic musks that are known neurotoxins and were banned in Japan in the 1980′s  (I'm not sure why we still allow them in this country).
over 90% contain diethyl phthalates – which while are reportedly safe – are a known environmental hazard.
these statistics don't even address the safety of the synthesized ingredients that make up the body of the perfume.
So I know what you're thinking… that's all well and good, but I still want to smell good? The good news is there are botanical alternatives to synthetic fragrances.  Pure Natural Diva has recently introduced a line of 100% natural and synthetic free Botanical Perfumes.
Watch another PND video on Fragrance Safety and Health
Have you or has anyone you know had an Axe Body Spray Allergic Reaction or reaction to any other perfume or cologne?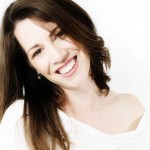 Attachement Parenting Takes the cover of Time Magazine & America IS Talking about Jamie Lynne
A few short days ago, Los Angeles Blogger Jamie Lynne Grumet was invited to be photographed for Time Magazine nursing her soon to be 4 year old son, Time ended up used Jamie's photo for the cover.  The picture and the story had been picked up almost every major news outlet – before the issue even hit the stands.  I'm pretty sure SNL is working on their sketch as I type this entry.
Some people are supportive and find the picture beautiful, others outraged that she posed for the picture, let alone with her son, the response has been astounding.  Whatever our views and perspectives are, I believe there is a way to express them in a way that is dignified and respectful.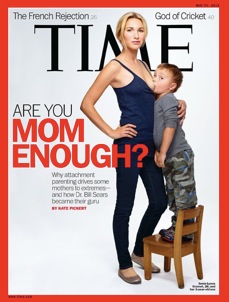 Personally while I embraced some of approaches to attachment parenting, I nursed both my children, but they had both weaned by their first birthdays.  While we didn't co-sleep, I would hall asleep with the babies in bed with me during their middle of the night feeds, and they would spend the rest of the night with us, and I did wear the babies, but only when they were very small… once they passed the 15lb mark my back couldn't take strain… all this to say… I could hardly be described as an advocate for attachment parenting.
I believe it was Jamie Lynne's goal to celebrate and be an advocate attachment parenting.  She has certainly been successful in bringing attention to practice – time will tell how receptive and open people are to her message.
What would you have thought had time chosen to use this gentler image from the same photo shoot?
You can read more about Jamie Lynne, her homeschooling, her uniquely beautiful family, and attachment parenting on her blog - I Am Not the Babysitter.
Jamie Lynne did something very brave, she stood up for what she believes in, when was the last time you took a stand for one of your beliefs?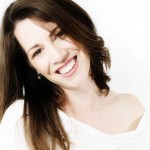 A Rhode Island Grocer pulled Kashi Cereal from the shelves after finding the cereal contained genetically modified soy and traces of pesticide residue, feeling misled by this natural brand consumers have flooded the Kashi Facebook page in outrage.
My thoughts and what we as consumers can take away from the kashi cereal scandal.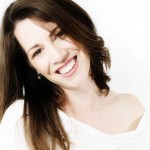 Researchers Have a Diabetes Breakthrough;
curing with mice with the disease

80 million people in the United States suffer from diabetes or are on the verge of developing this disease – this breakthrough diabetes news out of the University of Washington Alabama is welcomed!
This naturally occurring compound is called nicotinamide mononucleotide, or NMN, and it plays a vital role in how cells use energy. It occurs naturally in our bodies and it's production is inhibited by high fat diets.
Because so many people are affected, the United States is forced to spend $174 billion a year treating this disease—more than AIDS and all cancers combined. "If we don't fix the problem of diabetes in this country, we will bankrupt our future ability to pay for healthcare in the nation," Dr. Oz says.
Of course, it doesn't address the lifestyle factors that are causing type II diabetes to be skyrocketing. Type II diabetes is driven by our diets. This is promising news for those who are suffering from this disease.
Please be sure to SUBSCRIBE – very important - also add PND as your YouTube friends too!
Is there someone in your family who might benefit from this diabetes breakthrough… be sure to share it!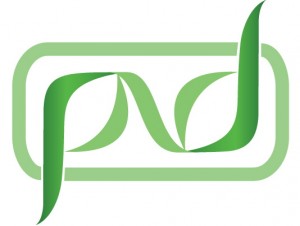 TV and Toddlers:  Preschoolers Can Be Easily Upset
What Can Parents Do?
Newsiwise -Night or day, many images — not just the ones adults typically think of as frightening — can be disturbing to young children, says Wake Forest University communication professor Marina Krcmar, whose research includes studies related to children and television viewing.
Recent research published in the journal Pediatrics shows that the television viewing habits of young children, aged three to five, can affect their sleep patterns. Additionally, a U.S. News Health article reports that two-thirds of daycare centers have TVs available for children to watch during the day. Parents can benefit from knowing what their little ones might find scary and how to help.
TV and Toddlers: Areas To Be Alert

Characters that look benign can still be scary. "Any unusual image may be frightening to a preschooler," says Krcmar. "Whether a character is 'good' or funny is irrelevant. For example, children may find the Count on Sesame Street frightening because of his fangs and unusual hair and clothing."

Watching older siblings play video games can be disturbing. Younger children may be upset by violent graphics in video games. To preschoolers fighting is fighting, even if it is happening to rescue a princess from a castle.

TV and Toddlers: What To Do If Your Preschooler is Upset

Hug them, don't talk to them. It is better to offer physical comfort to young children than to tell them that what they saw on television is make-believe. Young children have a hard time distinguishing reality from fantasy until they are about six, so is better to just ensure them they are protected.
Fear generally decreases over time. "If children see something right before bed time, it will be hard for them to settle down and forget about it — especially in a dark room," Krcmar says. "It's best to keep the television off in the evenings."
Krcmar is an expert on children, adolescents and the media. Her research has appeared in Journal of Communication, Human Communication Research, and Media Psychology. She is the author of Living Without the Screen.
TV and Toddlers: Have Images Effected Your Lil', If So, What Have You Done?

A Fascinating Look at the Impact of the Placebo Effect
Wow. I found this and had to share!  The mind is AMAZING.  This presentation takes a closer look at the impact of placebo effect.
Placebo Effect Include Some of these scenarios:

If you have to identical pills, and price one higher than the other… the higher priced drug will be seen as being more effective!

Doctors will administer sub-therapeutic doses, giving medicines at a dose that won't do anything – rather than giving a placebo.

In Psychiatry multiple studies have shown that in treating moderate to mild depression – placebos are equally effective!

Dr. Amir Raz discusses' the Placebo Effect

Dr. Raz has this to say about his recent research:

"While most physicians probably appreciate the clinical merits of placebos, limited guidelines and scientific knowledge, as well as ethical considerations, impede open discussion about the best way we may want re-introduce placebos into the medical milieu," says Raz. He adds, "This survey provides a valuable starting point for further investigations into Canadian physicians' attitudes towards and use of placebos."
Join us to talk more about the placebo effect in the PND community.
How would you feel if you discovered a Placebo Effect had worked for your medical condition?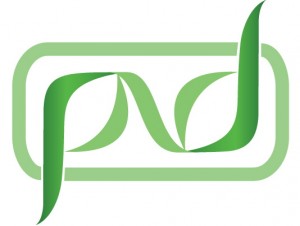 Please Donate To Help Save The Children in Japan
While most of us didn't feel the shaking of the ground in Japan.  We have collectively watched the devastation that country has experienced.  PND is joining forces with other sites around the internet to help raise money to help the children who have been impacted by this natural disaster.

The British charity, Save the Children said it was concerned that some of the children affected by the disaster may have also been separated from their families because the earthquake and tsunami struck in mid-afternoon when many children were at school or nursery. Stephen McDonald, who is leading Save the Children's team in Japan, said the most pressing worries for children living in evacuation centres were lack of water and psychological problems associated with trauma and stress.Save the Children estimated that as many as 100,000 children may have been displaced. The British charity said it was concerned that some of the children affected by the disaster may have also been separated from their families because the earthquake and tsunami struck in mid-afternoon when many children were at school or nursery. Stephen McDonald, who is leading Save the Children's team in Japan, said the most pressing worries for children living in evacuation centres were lack of water and psychological problems associated with trauma and stress.
Information From Japan:  Save The Children

An estimated 100,000 children have been displaced from their homes
Japan facing three disasters: earthquake, tsunami and nuclear radiation
Japan is on high nuclear alert for two nuclear reactors in Fukushima
Many tsunami-affected areas are still cut off from relief
More than 465 roads, 43 bridges and seven railways washed away
More than 380,000 people evacuated across the country
To support Save The Children, click HERE or on the cute Social Media Moms Image Below! Thank you all!
itsjessicaslife.com – treerootandtwig.com – Shanamama.com - Techsavvymama.com – thebeedot.com - Thecentsiblelife.com – Betterinbulk.net – adailypinch.com – mommyality.com – www.socialmediamoms.net – parentella.com – ColoradoMoms.com – musingsfromme.com/ – mommasaid.net – skimbacolifestyle.com – anniewear.com – coolandhipiamnot.blogspot.com – simplegreenorganichappy.com – mommybknowsbest.com – ienjoysoup.com – Momtrends.com - feelslikehomeblog.com – Parentella.com – Themorrisbunchblog.com - brainfoggles.com –
fashionablyorganized.com – healthbeautychildrenandfamily.com – purenaturaldiva.com – singlemomandteenagedgirl.blogspot.com – fromdatestodiapers.com – BetterWayMoms.com

Join us and donate to Save The Children Today.
This month set aside one hour to be a part of something global. I hour – something everyone can do.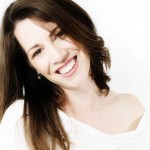 Next time you check out at the grocery store – you might be getting a little more than you bargained for with your grocery total.
Like bisphenol-A  otherwise known as BPA.
Yep.
Turns out that thermal receipts may contain up to 1,000 times more BPA's than the epoxy lining of a tin can – the most common known exposure to this prevalent toxin.  Granted – we're not likely to wad up a receipt and chew it like a piece of gum – but have you ever handed it over to your toddler for entertainment on the way to the car?  Yep.  Me too.
A receipt taken from a store in the District contained 41 milligrams of the chemical. If the equivalent amount of BPA was ingested by a 155-pound adult, that would exceed EPA's decades-old safe exposure limit for BPA by 12 times.
Current evidence suggests that low doses of the BPA can cause problem's with the endocrine system.  Additional health concerns are linked to the reproductive problems and cancer.
So… we can't stop buying groceries… but now that you know…
Here are some tips to stay safe when handling receipts:
Don't allow the receipts to be placed next to unwrapped foods.
Wash your hands after handling receipts – BPA's can transfer from the paper to your skin.  Logic then dictates… from your receipts to whatever you touch with your hands.
Don't allow children to play with thermal receipts.
Disputed chemical bisphenol-A found in paper receipts.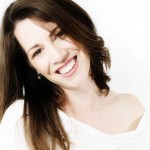 The Egg Recall is all over the news. I am VERY grateful that I've been buying most of the eggs for our family over the past months from a local farmer at our farmer's market.  To be clear – doing this doesn't guarantee my eggs will be free from salmonella – it just protects you from searching through the recall lists and all the worry that goes with it.
Salmonella is an inherent risk associated with eggs. Just not normally not in the numbers we are seeing at the moment. One thing I know for sure… if my local farmer had a problem with their eggs – the recall numbers could NEVER amount to over a billion eggs!
About Salmonella in Eggs
Salmonella is widely spread in nature – and especially in the intestines of birds. Salmonella doesn't typically live inside the egg, the normal incidence of salmonella inside the egg is about .005%.
What happens if you eat an egg containing salmonella?
If the egg is has been properly handled, cooked and is served immediately – typically nothing – the bacteria is killed during cooking.
Symptoms
If you get ill from salmonella you get – Salmonellosis.
Symptoms include: abdominal cramps, diarrhea, nausea, vomiting, chills, fever and/or headache within 6 to 72 hours after eating. These typically last only a day or two in healthy people but can lead to serious complications for the very young, pregnant women, the elderly, the ill and those with immune system disorders.
Check Your Eggs
Hillandale Farms
Sunny Farms
Sunny Meadows
Eggs were distributed in Arkansas, California, Iowa, Illinois, Indiana, Kansas, Minnesota, Missouri, Nebraska, North Dakota, Ohio, South Dakota, Texas, and Wisconsin.
Package Sizes:
6-egg, dozen-egg
18-egg
30-egg cartons
5-dozen-egg cases
Loose eggs were packaged under the brand names Wholesome Farms and West Creek in 15 and 30-dozen tray packs.
The plant numbers and Julian dates affected are:
-P1860 – Julian dates ranging from 099 to 230
-P1663 – Julian dates ranging from 137 to 230
Find these numbers on the side of your packaging.
Data Compiled from: