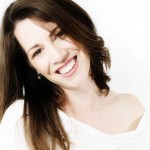 Instead of using paper towels for everyday spills and wipes – consider purchasing multi purpose clothes that you can keep on your counter to use instead.
A key for me was buying one type of cloth (I can't keep whites white) so I opted for a easier color. They are kept on my counter folded in half in the lid of a rectangular basket, so they look neat and tidy.
Mine happened to come from Walmart – I paid under $3 for 12 of these moss green clothes. I use them to cover food in the microwave, clean up spills, wipe the kids, wipe the counters, basically any where I'd use a paper towel. Once they've been used – I have a bin under my sink they get put there while they wait a few days to be laundered.
I purchased 3 packs of the clothes and I have to wash them about once every 5 days.
Pictured is how they look in my home and where they are stored under my sink while they await laundering.
href="http://purenaturaldiva.files.wordpress.com/2009/04/l-1600-1200-06072109-7d71-4f1a-ba73-3488d079f645.jpeg">
<a