Pure Natural Diva is thrilled to be hosting the 202 Carnival of the Green for the first time!
Special thanks to last weeks host Oofoo.  Nicely Done.  Next week the Carnival will visit EcoSalon, be sure to check them out.
If you'd like to host Carnival of the Green on your site – CLICK HERE – to learn how.
If this is your first time visiting Pure Natural Diva – we focus on Whole Living with Style and Ease.  Simple ways that you can live a greener, healthier life.
For new visitors here are a few posts that have been popular on PND:
Tips for Getting More Vegetables in Your Diet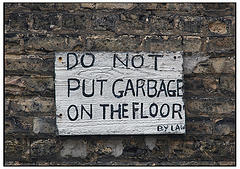 On this weeks compilation!
Tip- Scroll your cursor through the post to highlight links.
Beth Terry from Fake Plastic Fish presents a Profile of plastic bag artist Dianna Cohen who "painted" with plastic bags for years before realizing how harmful they are for the planet. This year, she became a founding member of the new Plastic Pollution Coalition.
Grant Meacham presents: Analyzing the environmental benefits of deconstructing vs. demolishing foreclosed homes. The piece focuses on specific houses in Syracuse NY, and then the bigger picture of the foreclosed, slated to be torn down house that are all over the country. The potential from reclaiming materials, recycling building components, and diverting mass from landfills can have a dramatic positive environmental impact.
Adam Pedley presents Eco Friendly School Supplies posted at Natural Parenting Tips.
TDL Blog presents Guide To Commuter Bikes: Bicycle Commuting Saves Money and The Environment posted at The Digerati Life.
Barbara Williams presents 100 Great, Green Career Links for the Jobs of Tomorrow posted at Online Degree Programs.org.
Chris Lang presents Prevent Asbestos Exposure in the Home: Healthy Tips and Green Alternatives posted at Home I Own.
emancave presents Why do automakers insist on making hybrid and electric cars so damn ugly? | e-ManCave.com posted at e-ManCave.com.
Jeff McIntire-Strasburg presents Simran's Eco-Friendly Home Makeover Comes to Oprah.com posted at Sustainablog.
Tyler presents What?s Your Environmental Net Worth? posted at Frugally Green. To take the pulse of your finances, you check your net worth. So what do you check when you want to take the pulse of your environmental pursuits? Tracking your carbon footprint is the closest thing we have, but it comes with some unique challenges and there are still kinks to be worked out of the equation. Where do you stand?
Sally Kneidel presents A new study from Worldwatch Institute re-analyzes the United Nations' document "Livestock's Long Shadow". The study draws even more startling conclusions about the impact of the livestock industry on our planet's future. The Worldwatch scientists conclude that livestock account for 51% of the annual worldwide greenhouse gas emissions!
That's all for this week. We hope you found something interesting. Don't forget to stumble, add to technorati favorites, kristi this post and the posts of those who participated in the carnival!
The purchasing decisions we make on a daily basis may impact more than just the environment.
The food we put in our body, the air we breath and the personal care products we use may impact our quality of life. According to the EWG, Americans have the highest rate of cancer in the world.
Consumers rely on government agencies to protect them, the evidence suggests this may not be wise. Personal Care products contain an average 126 individual ingredients and my belief is that we don't know if they are safe. The US has approximately 82,000 registered chemicals & 10,500 are used in cosmetics. Of these 10,500 chemicals less than 10% have been evaluated for safety by the CIR, the FDA or any other publicly accountable institution.
Read the rest of the article at The Climate Community…