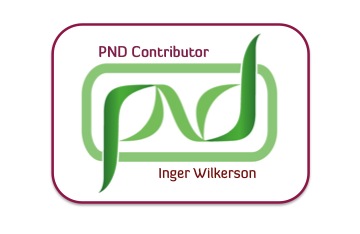 Coloring Easter Eggs Naturally: Create a New Easter Tradion
I heard about Coloring Easter Eggs naturally years ago, but the rumors scared me away. I should have known better than to believe everything I hear, but reading things like, "If you dye your eggs with chopped beets, your eggs will taste like beets," is clearly not a motivator. Beet flavored eggs?
Then a few years later I saw natural dying instructions from Martha Stewart (who would never eat eggs tasting of beets, I reasoned). I decided to give it a try. I have dyed eggs naturally ever since and even experimented with different color "recipes" for the best look. It is really quite easy and you don't even need a food processor for chopping.
In fact, coloring eggs naturally isn't much harder than using commercial dyes and the whole family can get involved. Below you will find the the basic instructions and variations for coloring Easter Eggs Pink, Blue, Yellow, and every combination those colors combine to make..
Instructions for Coloring Easter Eggs

Coloring Easter Eggs Pink

Slice one beet and discard the ends
Place the slices in a small saucepan and cover shallowly with water.
Bring the water to a boil and simmer for 30 minutes.
Let cool then strain liquid into a coffee cup.
Add 1 T of vinegar.
Place a hard cooked egg into the dye and let it sit until colored.

Coloring Easter Eggs Blue

Blue dye can be made the same way except you use a small to medium red cabbage instead of a beet. Quarter the cabbage, discard the core, cover with water and boil for 30 minutes, then strain.

Coloring Easter Eggs Yellow

Yellow can be made by boiling a teaspoon of turmeric for a few minutes then straining through a paper towel.

Addition Color Options

Once you have pink, yellow and blue, you can make any color you want. Simply color an egg then re-dip it in a second color to make a new one. A yellow egg placed briefly in blue will turn green. Add a pink egg to blue dye to turn it purple, and so on.
Note: With this natural process, some variation is normal. This year everything worked perfectly but one year my pink beet dye turned our eggs brown. We had fun anyway!
No matter what, my eggs have always tasted great. And it feels good to have a green Easter–in more ways than one!
Coloring Easter Eggs Naturally, Come back and share your experience?

Axe Body Spray Allergic Reaction:  
Not the Isolated Incident You Might Think
This video discusses the  Axe Body Spray Allergic Reaction that is ALL over the news right now.
A high school in Pensylvania has asked students to stop wearing Axe Body spray, cologne and perfumes after an allergic reaction hospitalized one student.
While might sound unusual and extreme it's actually far more common than you might expect – According to American Lung Association 30-40% of people experience some form of allergic reaction to fragrances.  These symptoms range from sneezing and headaches to the more severe reaction we are hearing about out of  Pennsylvania.
As sad as this story is, it's important for us to use cases like this to remind people that one little spritz of seemingly innocent perfume may not necessarily as safe as we think.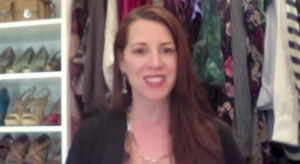 What many people don't know about conventional fragrances is that they are primarily made with synthetic ingredients.
over 90% contain synthetic musks that are known neurotoxins and were banned in Japan in the 1980′s  (I'm not sure why we still allow them in this country).
over 90% contain diethyl phthalates – which while are reportedly safe – are a known environmental hazard.
these statistics don't even address the safety of the synthesized ingredients that make up the body of the perfume.
So I know what you're thinking… that's all well and good, but I still want to smell good? The good news is there are botanical alternatives to synthetic fragrances.  Pure Natural Diva has recently introduced a line of 100% natural and synthetic free Botanical Perfumes.
Watch another PND video on Fragrance Safety and Health
Have you or has anyone you know had an Axe Body Spray Allergic Reaction or reaction to any other perfume or cologne?
Most Fuel Efficient Green Family Vehicles in 2013
As hybrid and electric automotive technologies improve in efficiency and decrease in cost, families across the country are considering a green vehicle for the first time. Traditional, gasoline-only vehicles have also come a long way, staying closely competitive with hybrid technologyís fuel efficiency. And with so many options, it can be difficult to know which vehicle is best for your household.
Here are the most fuel efficient vehicle models in a few vehicle classes to help you during your search. You might be surprised by how many traditional vehicles beat out hybrids to make the cut.
Sedans
The classic sedan is a roomy four-door vehicle that is perfect for most small to mid-sized families. Here are the three most fuel efficient sedans according to shopautoweek.com:
Ford Fusion Hybrid ñ This hybrid electric combines a 2.0-liter, four cylinder engine with a lithium-ion battery back and electric motor to get 47 miles per gallon (mpg) combined city and highway travel.
Volkswagen Passat TDI ñ The engineers at Volkswagen have taken the diesel engine into the 21st century. This diesel sedan gets 31 mpg in the city and 43 mpg on the highway, for a combined 35 mpg.
Nissan Altima ñ The four-cylinder Nissan Altima uses a 2.5-liter engine and continuously variable automatic transmission to achieve a combined 31 mpg.
Sport Utility Vehicles (SUVs)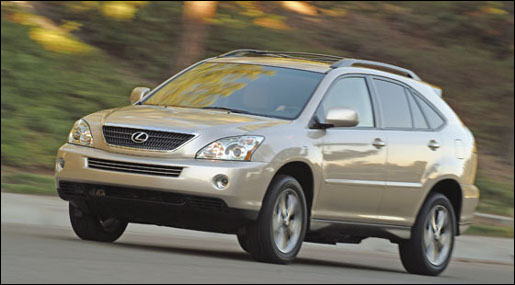 While most SUVs are notorious gas guzzlers, these three vehicles manage to combine size, power and efficiency. Here are the three most efficient SUVs according to thesupercars.com:
Ford Escape Hybrid ñ This vehicle uses a 2.5-liter, 177 horsepower engine to achieve an average fuel efficiency of 32 mpg. All while being able to reach 60 mph in less than 10 seconds.
Lexus RX 450h ñ The Lexus SUV hybrid has a slightly larger engine than the Ford, a 3.5-liter V6 with 295 horsepower, but still manages to achieve an average combined efficiency of 30 mpg.
Mazda CX-5 ñ Classified as a ìcompact crossover SUV,î the CX-5 also gets 30 mpg.
Minivans
If you need more space than sedans and SUVs offer, consider a fuel efficient minivan. These vehicles can comfortably handle seven passengers, and seats can be arranged or removed to accommodate cargo. Here are the top three most fuel efficient minivans of 2013, according to shopautoweek.com:
Honda Odyssey (automatic transmission) ñ The six-speed automatic transmission helps this van achieve 22 combined mpg. Not bad for a vehicle designed to transport seven adults.
Nissan Quest ñ Coming in just under the Odyssey is the Quest, which gets a respectable 21 mpg.
Honda Odyssey (manual transmission) ñ Tied for second with a combined 21 mpg rating, this version of the Odyssey takes a slight fuel efficiency hit due to the five-speed manual transmission.
Green family vehicles like electric and hybrids can help reduce the amount of money you spend on fuel each month, but they're not the only way to curb your auto budget. Get auto insurance quotes online from a few auto insurance companies and choose the provider that offers the best price and coverage for your green family vehicle.
This sponsored post was created and provided by Nationwide Insurance. Pure Natural Diva worked together with the Nationwide team to create a post that we believed would be useful to PND readers! We know you'll agree!
We are back from NYC and what an exciting week!
We were quoted in Women's Wear Daily talking about the launch of Pure Natural Diva's botanical perfume line at the Elements Showcase!!!
Click on the article below to read the article!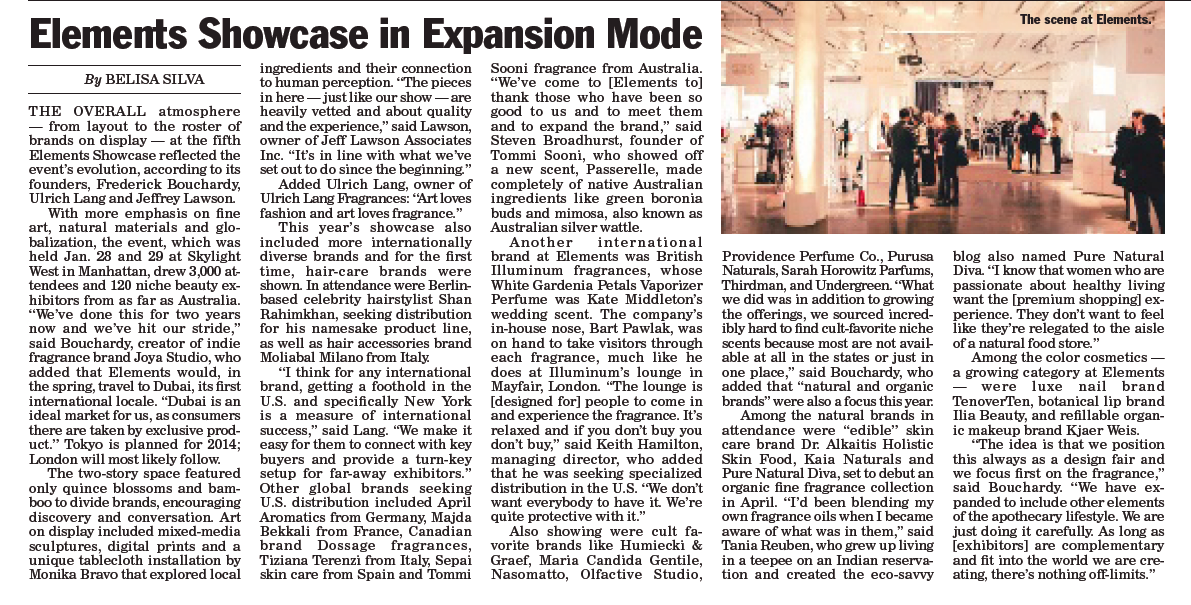 To learn more about PND Botanicals and pre-order from our very first limited production run at – www.PNDbotanicals.com – we apologize for the slow speed of this site.  We are having a faster site built, but SO many people are starting to look for information on the perfumes line we knew we had to move quickly!  Please be patient… it's a work in progress!
Stay tuned for more updates, this is going to be a fun year!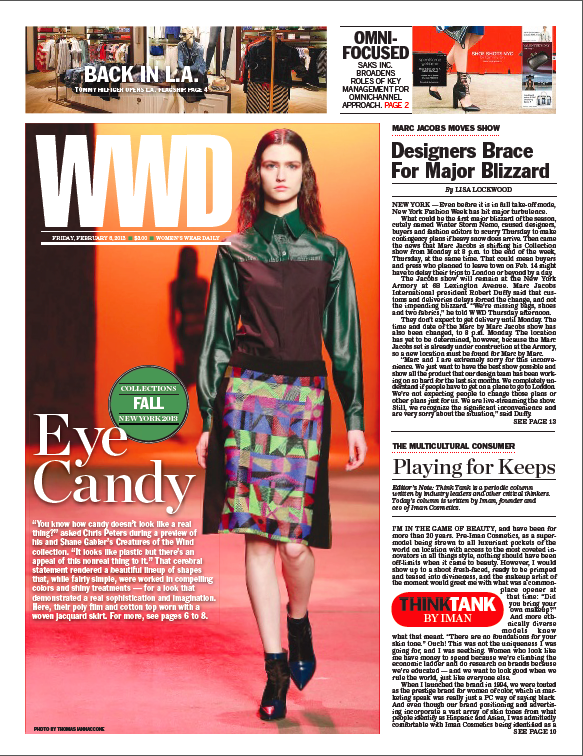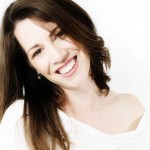 Make this Year a Green Valentines 
Valentine's Day is the  time we celebrate the love in our life
PND sat down with Janice Croze from 5 Minutes for Mom to share some great greens valentines finds.  Hopefully this video will inspire you to find greener ways to celebrate your special someone.
This video was filmed using the Sony Handycam HDR PJ10,provided by Sony 
Products Featured in the PND Green Valentines Video

Organic Candle Company  $14 – 29

Coco Zen Truffles $8 – $15.50

Chocoholikcs Lip Palette from Jane Iredale $35

Monica Hall Spa Vanilla Night Nectar $95

Five Bamboo Boyshort $12, Shelf Cami $14 & Bamboxers $17
A green valentines day – it's simpler than you think!
Share your Green Valentines Ideas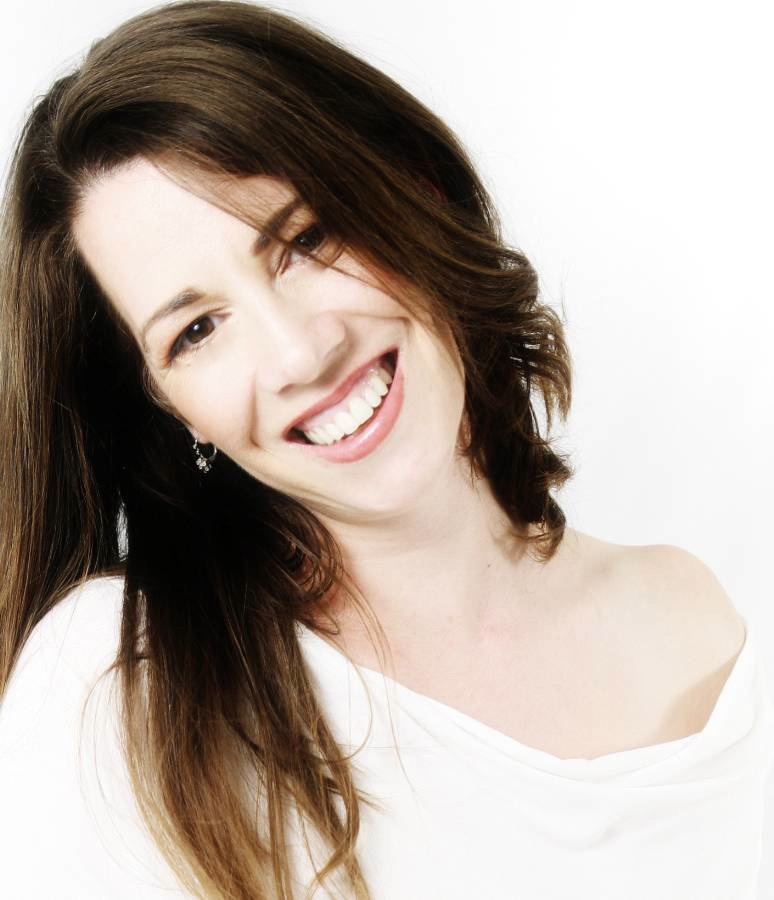 Announcing Pure Natural Diva Botanical Perfumes
We have been working around the clock for months developing Pure Natural Diva Botanical Perfumes!  This will be the first product from Pure Natural Diva.  We are excited to be unveiling the line  at the Elements Showcase in New York City.
The PND Botanical Perfumes line will start with four offerings .  They are all artisan crafted, naturally sourced and free of synthetics.
The PND  Botanical Perfumes:  Pure, Natural, Diva and Elixir
Pure is sensually uplifting, like sunny day in a field of lemongrass. Notes include uplifting cassie, soothing chamomile, lemon, lime and an Egyptian neroli.
Natural is fresh and inviting, imagine a picnic in a rose bordered citrus grove.  Notes include a hint of clary sage, exalting pink grapefruit, Moroccan rose, and soothing ylang ylang.
Diva is full of soul, sultry and mysterious.  Notes include natural musk derived from ambrette, a sinfully smooth New Caledonian sandlewood, blended together in a lusciously robust Vanilla.
Elixir is sensually uplifting.  As delicious as a lingering morning with an ocean view.  Notes include aphrodisiacal vanilla, a hint of oakmoss, exquisite osmanthus, married with rejuvenating pink grapefruit and red mandarin.
Retailer Information
We are now accepting orders from retailers for April fulfillment.  And while we know you'll be over the moon for our luxurious botanicals, the perfumes are  only part of the story.   What will really excite you is the spring 2013 marketing campaign, we can't wait to share the details with you.  Please contact PND so we can schedule a time to review our retail program.  Email diva (at) purenaturaldiva.com.
Where can I Buy the Perfumes?
There is a catch.  You can't buy it… yet!  The bottles are still on getting ready for their cruise through the Panama Canal.  Sign up for our newsletter and be the first to find out when and how you can pre-order for your Mother's Day giving!
Those who have been following along our adventure on the PND Facebook Page… Thank You!  Your words of encouragement  and queries about then you'll be able to order fuel me during late night product development sessions.  If you've been missing these updates…  find us here and when you "like" PND, be sure to edit your settings so our updates show up in your newsfeed!
A Winter Dry Skin Solution
Winter dry skin can best be protected with natural products, which can actually heal your skin, instead of offering temporary relief.  Ingredients found on most over-the-counter moisturizers, such as alcohols, only give a temporary relief of dry skin.  Your skin feels softer but for a moment, but has it healed?  Did you wonder why most over-the-counter moisturizers came in large pump bottles?  Because reapplying is what keeps us purchasing the product over and over again.  If our dry skin was healed, would we continually shop to find that one moisturizer that will solve the problem?  Before I turned to natural products, my winters were spent collecting bottles upon bottles of lotions and creams, each with their own claims of healing dry skin. There was a natural solution for my winter dry skin out there, I simply had to find it.
Yamerra 100% All Natural Hair and Body Butter as a Winter Dry Skin Solution
Natural products for winter dry skin can actually heal your skin.  For example, Yamerra 100% All Natural Hair and Body Butter works amazing on dry skin as well as hair.  The ingredients are simple:  the Yamerra Ladies Night Lavender contains 100% Organic Shea butter, jojoba oil, sweet almond oil, cocoa butter, essential oils of lavender, patchouli and vanilla,Vitamin E.  I use it on my hands and feet (before putting on socks) before bed and not only do I wake up to soft skin, but the smell is dreamy and relaxing.  The Sultry Mango, with its gorgeous orange color, contains 100% Organic Shea butter, sweet almond oil, jojoba oil, mango butter, cocoa butter, essences of mango, orange and pineapple, a hint of patchouli, bergamot, vitamin E.  This too can be used in hair, and it gives your skin a natural glow from that amazing orange color.  The most refreshing is the Be Bodacious Tangerine Grapefruit.  I put it on my horrible dry legs after I shower and I am moisturized all day, until I wash it off.  The ingredients are luscious:  100% Organic Shea butter, sweet almond oil, nettle herb, essential oils of tangerine, grapefruit, magnolia, patchouli and vitamin E.
Bottom Line:  Read Your Ingredients
There is no reason to have to suffer from winter dry skin, for fall into the trap of purchasing inferior products that only give temporary relief.  Read and know your ingredients.  Products containing urea and/or alcohol are not going to soothe and heal your dry skin.  Use balms, butter, lotions and creams with minimal ingredients to help your winter dry skin.
What is Fair Trade Certified?
Just the other day I was in my local organic grocery store, taking up space in the coffee/tea aisle, trying to figure out which coffee I was going to purchase.  I had read October was Fair Trade Month, so instead of grabbing my usual ground, I decided to read some labels. I saw the Fair Trade USA label several times.
First of all, an entire section of tea was distracting me.  Pumpkin Spice tea?  Apple Cider tea?   No, coffee.  I needed to focus on the coffee.  There was not as much coffee as there was tea, but the tea section was definitely more shiny and sparkly.  All those boxes and canisters with pretty pictures of flowers and herbs with stunning colors…the bags of coffee weren't as lavishly decorated, but many of the brands I was staring at had Fair Trade labels on them.  Initially I didn't pay a whole lot of attention, I am more than aware of green-washing and to be honest, third-party certification doesn't sell me, any more than products calling themselves "natural" when a quick glance at the ingredient list says otherwise.  Or using that pretty, soft sage-green color to lead us to believe that product is natural and healthy.
What Is Fair Trade Certified

"The Fair Trade Certified label helps you make choices, with the confidence that your product is socially and environmentally sustainable. While best known for coffee, Fair Trade Certified has grown to encompass many products, from tea to chocolate to body care to wine. Choose Fair Trade products to vote with your dollars and make Every Purchase Matter."

Click through for a full list of Fair Trade Certified Products.
I digress.  This isn't about design, this is about the choice I was about to make regarding my coffee:  did I want to take home a pound of coffee that was tended to and harvested by workers who were no better than slaves, who worked insane hours for little money in return, who didn't have the resources for medical care and education, on a land that was heavily fertilized by toxins and clear cut of trees to make room for some coffee plants?  Who suffered day in and day out so I could have a cup of coffee?
See, these things matter to me.  I don't want the pleasure I get from a delicious cup of coffee hampered by the fact the bean came from a farm which took the place of a forest.  The thought of someone suffering hardships so I can have a cup of coffee doesn't sit well.  It is not an idea that is difficult to imagine, one only has to look at our own history before the Civil War  to realize what the fair trade marketing concept is trying to accomplish.  In the USA, slavery was made illegal with the adoption of the Thirteenth Amendment.  Other countries are not so lucky, there are still workers out there, harvesting ingredients for items we use every day and not getting paid for their work, they live in horrible conditions, they are exposed to toxins and pesticides, the list goes on.  We cannot lose our humanity in the food we consume.
Visit Fair Trade USA for updates and events, as well as their list of Fair Trade Licensed Partners and check out and share this video that does a nice job of explaining the benefits of Fair Trade Certified products.
The Fair Trade Coffee I found?  Caffe Umbria's Terra Sana Blend.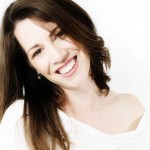 Lead, Nickel and other Toxins in Face Paints!
Face Painting epitomizes childhood joy. Their smiles are big as they dive into the fantasy land that face painting evokes.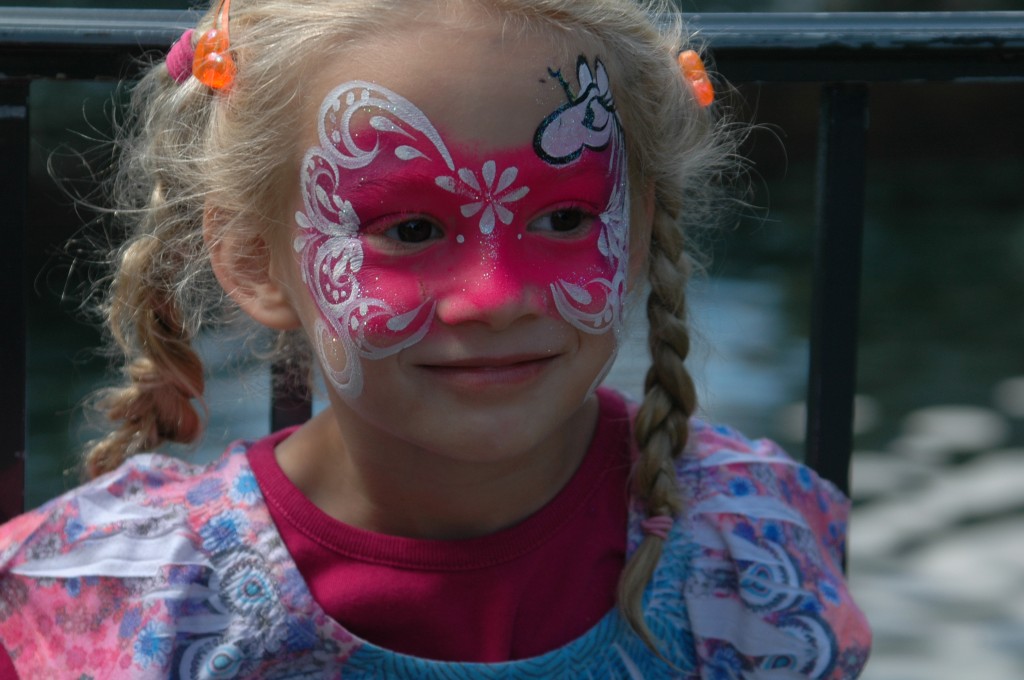 The question is – should we be concerned about potential toxins contained in these often cheaply made, deeply pigmented face paint products? In this video we cover toxins the EWG has found in the face paint they tested… along with other known allergens. Lyra  Face Painting Pencils 
made in Germany is a good option.
Another option worth checking out is Elegant Minerals, they let you chose your colors and are even made in the USA!
Please be sure to SUBSCRIBE - very important -  also add PND as your YouTube friends too!
Has your child had a bad reaction to Face Paint?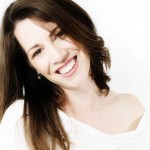 This weeks Vlogmom topic is from Alissa Enders CleverCompass.com. She asked us to share how we met our spouses.
We'd love to hear your love story in the comments!
Come back next week for another fun #VlogMom video!