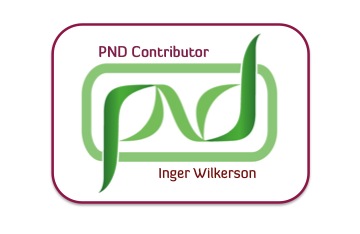 Coloring Easter Eggs Naturally: Create a New Easter Tradion
I heard about Coloring Easter Eggs naturally years ago, but the rumors scared me away. I should have known better than to believe everything I hear, but reading things like, "If you dye your eggs with chopped beets, your eggs will taste like beets," is clearly not a motivator. Beet flavored eggs?
Then a few years later I saw natural dying instructions from Martha Stewart (who would never eat eggs tasting of beets, I reasoned). I decided to give it a try. I have dyed eggs naturally ever since and even experimented with different color "recipes" for the best look. It is really quite easy and you don't even need a food processor for chopping.
In fact, coloring eggs naturally isn't much harder than using commercial dyes and the whole family can get involved. Below you will find the the basic instructions and variations for coloring Easter Eggs Pink, Blue, Yellow, and every combination those colors combine to make..
Instructions for Coloring Easter Eggs

Coloring Easter Eggs Pink

Slice one beet and discard the ends
Place the slices in a small saucepan and cover shallowly with water.
Bring the water to a boil and simmer for 30 minutes.
Let cool then strain liquid into a coffee cup.
Add 1 T of vinegar.
Place a hard cooked egg into the dye and let it sit until colored.

Coloring Easter Eggs Blue

Blue dye can be made the same way except you use a small to medium red cabbage instead of a beet. Quarter the cabbage, discard the core, cover with water and boil for 30 minutes, then strain.

Coloring Easter Eggs Yellow

Yellow can be made by boiling a teaspoon of turmeric for a few minutes then straining through a paper towel.

Addition Color Options

Once you have pink, yellow and blue, you can make any color you want. Simply color an egg then re-dip it in a second color to make a new one. A yellow egg placed briefly in blue will turn green. Add a pink egg to blue dye to turn it purple, and so on.
Note: With this natural process, some variation is normal. This year everything worked perfectly but one year my pink beet dye turned our eggs brown. We had fun anyway!
No matter what, my eggs have always tasted great. And it feels good to have a green Easter–in more ways than one!
Coloring Easter Eggs Naturally, Come back and share your experience?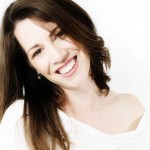 Make this Year a Green Valentines 
Valentine's Day is the  time we celebrate the love in our life
PND sat down with Janice Croze from 5 Minutes for Mom to share some great greens valentines finds.  Hopefully this video will inspire you to find greener ways to celebrate your special someone.
This video was filmed using the Sony Handycam HDR PJ10,provided by Sony 
Products Featured in the PND Green Valentines Video

Organic Candle Company  $14 – 29

Coco Zen Truffles $8 – $15.50

Chocoholikcs Lip Palette from Jane Iredale $35

Monica Hall Spa Vanilla Night Nectar $95

Five Bamboo Boyshort $12, Shelf Cami $14 & Bamboxers $17
A green valentines day – it's simpler than you think!
Share your Green Valentines Ideas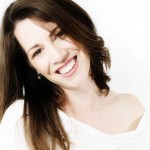 Lead, Nickel and other Toxins in Face Paints!
Face Painting epitomizes childhood joy. Their smiles are big as they dive into the fantasy land that face painting evokes.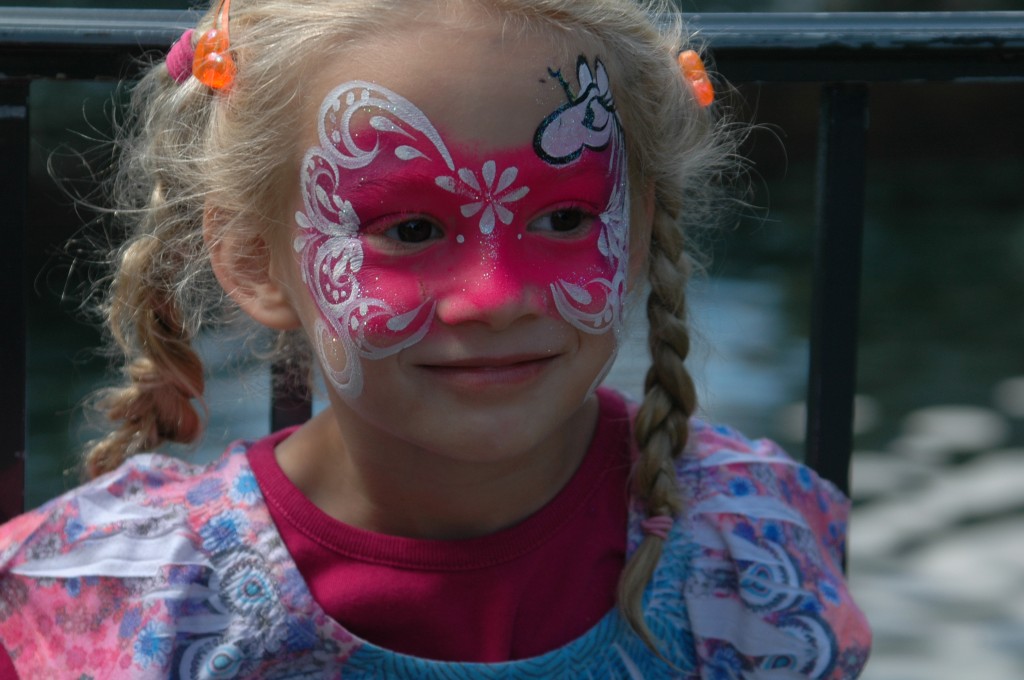 The question is – should we be concerned about potential toxins contained in these often cheaply made, deeply pigmented face paint products? In this video we cover toxins the EWG has found in the face paint they tested… along with other known allergens. Lyra  Face Painting Pencils 
made in Germany is a good option.
Another option worth checking out is Elegant Minerals, they let you chose your colors and are even made in the USA!
Please be sure to SUBSCRIBE - very important -  also add PND as your YouTube friends too!
Has your child had a bad reaction to Face Paint?

What Makes a Family Present Great?
One of the best family presents we've gotten recently has been a trampoline.  Truth be told, when we decided to move forward and get a trampoline – I really looked at it as a gift for the children.  Something they would love combined with a great physical activity. Win. Win.
What I didn't anticipate was how much fun it would be for the whole family!  Our family consists of a 4, 6 & 14 year old and all 3 loved the new addition to our back yard!   And while the lil's all enjoy trampoline time… I've found that mama loves it too.  Sometimes I'll just sneak out without the lil's catching me and I'll jump until I'm breathless.
I also didn't anticipate how much the lil's would want to jump together as a family, and how much fun it would be to jump with them – talk about heart prints.
I asked friends to Share their Favorite Family Present EVER

!

Fitness & Fun

I  discovered – I'm not alone in LOVING the trampoline!

Kadi Cobb Prescott mom of 7 (yes 7!!!)  said they bought a giant trampoline. "Our kids got it from Santa five years ago and still use it all the time!"

Gena Martinez Morris from the Morris Bunch said "My dad got our family a trampoline a couple years ago. It was the best gift ever and the reason my 3 year old daughter hops everywhere she goes!"

Amy Benton Bradley from Freaky Perfect even  bought a mini tramp  for my son's Sensory Processing Disorder (SPD). It helps calm him down when he gets worked up. But we ALL love it!

Memberships

Kate Canterbury from The Guavalicious Life got her family a membership to the zoo for her daughters' first Christmas. "We used it almost every week. Not only did it help create some wonderful family memories, it also motivated me to get out of the house since we could just duck in for an hour or so whenever we wanted. Plus it wasn't another toy that cluttered up the house when the girls got tired of it".

Travel

Katja Presnal of Skimbaco Lifestyle took her immediate and extended family on Ski trip to Park City Mountain Resort for Christmas with extended family was the best family gift we ever got!

Three years ago  Maricris Guadagna from Zensible Mama bought her family a Plane ticket to visit family in the Philippines.  "It was the first time for my daughter and hubby to meet the rest of my family. It was one of the most expensive purchase but totally worth it."

Resourceful Mommy, Amy Lupold Bair surprised her family with a getaway to Disney World! "I didn't even tell my husband when I booked it!"  Lisa Douglas from Crazy Adventures in Parenting also took a surprise Disney trip last Christmas. Andrea Peskind Katz of Great Thoughts  also planned a surprise family trip to Disneyworld.  They gave kids wrapped Minnie Mouse shirts with a poem telling them we were going. "Screaming ensued! Awesome!"  It sounds like Disney and surprises go hand in hand!

Quality time together and memories that will last a lifetime.

Handcrafts & Creativity

Kelly Kinkaid from Kellyology said "My Grandmother-in-law makes hand crafted quilts for every baby born and for every new family member added by marriage. It's a fantastic tradition, and each quilt some how represents perfectly each person it is made for.

Lolli Franklin from Better In Bulk has embraced her craftiness, "One year I made fleece blankets for each of my kids. I purchased the fabric (personalized for each… child) and cut and tied the blankets all in secret. I would wait til the kids were in bed before pulling everything out each night. I was an awesome surprise and I loved that I not only made them something personal, but that their big gift from me was not a toy. That was 5 years ago, and all 5 of my kids still use their blankets.

Rajean Campbell Blomquist was creative in announcing baby news and making a treasured gift, "Right after I was married we found christmas ornament frames and I put the ultrasound to our baby girl inside for my parents, his mother, our two oldest daughters. We hadn't announced yet that they'd be grandparents again and big sisters. It was really sweet & surprising."
All in all it seems the best family present is one that encourages family time together and naturally the lasting memories follow.
Love Letter to the FTC – I was sent a trampoline to review by Jumpsport – writing this post was not a part of the agreed upon review – although having the trampoline was the inspiration behind it.
So… Travel, Something homemade or will your family bounce into the new year on a Trampoline?  As you get ready for this season of giving are you considering a family present…?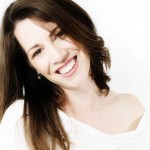 Almost every week – things arrive on my doorstep. Some are sent via PR and some I order online… not always the greenest way to buy, but it is a tool in this busy mom's toolbox.
This week our Halloween Costumes came in the mail! Oh my, the lil's have been SO excited it's hard to keep them out of them. And… Lil Diva has declared that Halloween on Monday is WRONG… and it only be on weekends (she's right isn't she!).
Be sure to Subscribe to the Pure Natural Diva – PND Living Channel on YouTube – and while you are there add us as a friend too!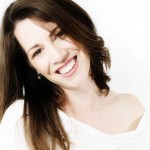 Easter Traditions Worth Sharing
How fun is Easter.  Girls in their Easter Dresses, Egg Hunts, celebrations, and excitement about the frost finally thawing across the country.
Our church hosts an Service on Easter Sunday at the Hollywood Bowl every year, so attending that service has become a wonderful part of our Easter Tradition.  If you are ever in Los Angeles it is a not to be missed way to celebrate Easter!
I Set Out to Discover More  Easter Traditions
The Easter Egg

My Eco Savvy Friends Dye Easter Eggs too… only they don't grab a dye kit for this fun activity… they turn instead to the spice rack, and the produce isle!  What a simple fun way to get children involved in having fun with their food!
Beets, cabbage, coffee and grass are a few of the ingredients that will lend just the hue you are after for your eggs this holiday season.  You can learn how Debra did her eggs over at Blissfully Domestic.
Lisa Douglas from Adventures In Parenting has a great post on naturally dying Easter eggs.  Plus, she adds some information that hopefully make us think twice before grabbing those handy kits from the market.
And… let's face it… Egg Dying can get messy… so for a few tips on the chaos that can ensue when color and children intersect… read Lolli's tips from Better In Bulk she'll share wisdom like don't leave 4 kids alone in a kitchen with 8 cups of dye!
Beyond The Basket
I love hearing inspiration that takes a step back from the commercialism.  Last year instead of Baskets, Gena Morris from the Morris bunch gave her lil's Bibles, this year everyone is getting covers.   An approach like seems like it would reinforce family beliefs and values.
Borrow A Tradition
Cascarones (Confetti Eggs) are a Mexican Tradition that looks like a lot of fun… maybe too much fun. I'm not sure this is one for me.  I can imagine trying to de-glitter my home & yard for months after Easter  – I  bet Lil Diva & Dude would love it!!!  This post was shared with my by Carrie Ferguson Weir of Tiki Tiki Blog and they have all the instructions you need to craft Cascarones of your own this Easter!
Easter Coloring
OK – coloring may not be an Easter Tradition, but Winnie the Pooh is certainly a family tradition in our home and when I saw these I knew they would be a great to have on hand when you need a quiet moment at Brunch or Dinner.
What Are Your Favorite Family Easter Traditions?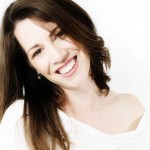 Every year we spend hours, wrapping countless gifts in preparation for the holidays. In a few minutes the excitement is over and we're left with a big bag of trash.   Do this project early in the holiday season to avoid the late nights right before the big day.
Last year I made eco-friendly reusable gift bags.   You don't need to be a great seamstress, just the  ability to sew a straight-ish line. They are fast and easy.
Quick and easy doesn't mean, wait until Dec 19th to start sewing, or you'll wonder what ever made you think this was a good idea.
The good news is, you only have to make them once. Then they are done. This year I only have to pull them out and wrapping will be a breeze!
Supplies
7-10 yards of lightweight muslin.
Large Spool of matching thread
Sewing Machine
Iron & Ironing Board
Instructions:
This isn't an exact science, I approximated my measurements and worked it out. You're essentially making a pillow case for each gift.
Grab a few of the gifts you need to wrap. Haven't done your shopping, collect an assortment of toys and books. Look in the birthday gift stash for sample sizes too.
Each bag is made with one piece of muslin, fold over, pin down. Sew a seam along each side.
NOTE – If you are worried about fraying you'll want to sew all the rough edges with a zig-zag stich before sewing your seems and hem.
Lay out your fabric to determine the "envelope size" you'll need. Place the gifts on the fabric, allow an inch or two for wiggle room. Add 2″ extra inches for seams on the side and 1 1/2 for the top. Remember you will be using these again, so precision isn't the goal.
TIP – Cut multiple bags of each size all at one time.
Next, determine how much room you need to allow for the length of your "envelope". Guesstimate how much fabric it will take to cover your desired gift, then add a few inches. It's nice to have extra on top for a prettier presentation.
Iron the bag. Fold the top edge over one time, then fold again (for a cleaner finish) and pin.
Sew the top seam.
Iron and your bag is done.
All that's left to do is insert the gift, label and embellish (if desired).
For the greenest option (you'll need to select a slightly heavier muslin so it's not too sheer), insert the gift and tie with raffia.
I wrap the gift with a couple of sheets of tissue paper, and tie with raffia or satin ribbon (which I reuse).  The picture shows some ribbon from the past that I'm trying to use up.
What's nice is the sheerness of the muslin allows the color of the tissue paper to show through. You still have a nice festive look and if you love to pay attention to detail (aka anal like me) you can color coordinate.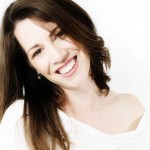 I love it when I find a way to make conventional recipes healthier, even if it's just a little bit better as in the case with this recipe. Spritz cookies are perfect for the holidays, but they are so much fun and so easy to make that once you get the hang of making them you won't want to relegate them to the holidays!  This recipe is 100% whole grain and the addition of oat bran adds to their flakiness.
Ingredients
•    2/3 cup Organic Butter
•    1/3 cup of Grapeseed Oil
•    2/3 cup sifted Organic Confectioners' Sugar
•    1 Organic Free Range Egg – separated
•    1 teaspoon Vanilla
•    1 teaspoon of Baking Powder
•    1 Cup Organic Whole Grain White Flour
•    1 Cup of Organic Whole Wheat
•    3/4 Cup of Organic Oat Flour
Organic Decorating Sugar or Confectioners' Sugar for decoration
Directions
1.  Bring Butter to room temp and blend with oil, cream together with the confectioner's sugar in bowl until light and fluffy, using electric mixer at medium speed. Beat in egg white, then add egg yolk and vanilla; blend well.
2.  Gradually stir flour into creamed mixture, mixing well.
3.  Choose your design and place into cookie press. Place about 1/3 of the dough in cookie press at a time. I found it worked best when you made a nice tube out of the dough first then plop it in and press. Line up the press "grips" to engage the pressing action. Place the press on the cookie sheet, press and quickly but gently remove the press. Space cookies about 1 inch apart, on parchment or an ungreased baking sheets. The press takes time to get used to and get going… so don't worry when you have a couple that don't work, just toss them back in with your unpressed dough and have a redo.
4.  If decorating with colored sugar, cherries, or jelly – add that before baking.
5.  Bake in 400 degrees F  oven 7-10 minutes or until set, not browned.
6 .  Remove from baking sheets; cool on racks.
7.  If decorating with confectioners sugar.  Lightly dust once cool.  Enjoy.

By Tania Reuben
Time is counting down for the holidays and if you are looking for way to green your gifting this year, check out some of these ideas.
We've compiled some of our favorite finds to make gift giving a little easier!
Don't miss our current giveaways!
TOYS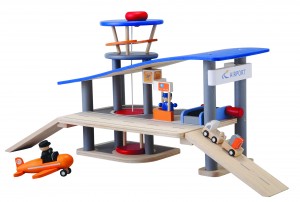 Plan Toys
Plan Toys is an industry leader in making fantastic eco friendly toys for children. These toys are non toxic, durable and will allow the child in your life to play creatively for hours.
Purchase PLAN TOYS
through amazon.

Green Toys
Green Toys Made in the USA from recycled Milk Jugs! These toys are non toxic and instead of plastic being wasted, they are turning it into great toys. Look for Trucks, sand toys, garden kits & this cute tea set that is food safe! Win a Dish Set from PND – CLICK HERE.
Hessnatur  offers a great selection of well priced classic menswear and children's clothing. Organic whenever possible, Natural, Non Toxic and Fair trade from concept through execution.  I've never met a woman who wasn't happy to receive the gift of Cashmere!  Save 25% for the holidays.
Sub Urban Riot makes super hip, yet still relaxed t-shirt that have been seen on Entourage and It's always Sunny In Philadelphia.  Note – there line is slimmer cut, so if you are looking for an 'American Cut' T-Shirt Choose from these styles; horse tee, RIOT, tee, hell yeah, and majestic panther.

ACCESORIES
Baubles
I love Etsy – it's an online site for artisans to showcase their handmade and crafted wares.  You can spend hours getting lost in the sites of all the vendors.
Here are a few of my current favorites!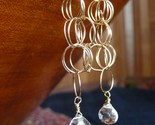 Allison designs are stunning and have broad appeal – I would love to receive any one of her designs as a gift!  Her etsy store is full of necklaces, bracelets and my favorite – earrings.  CLICK HERE for the PND Review & Giveaway.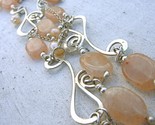 This mother of two designs simple, unique treasures from her studio in the Garden State.  With an Etsy shop full of earrings, necklaces, rings and bracelets you are sure to cross someone off your list with a visit to her shop.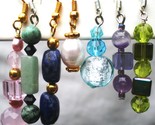 I love all the fantastic color choices this etsier employs in their line.  A great etsy shop to check out, full of colorful necklaces, earrings and bracelets.
Intimates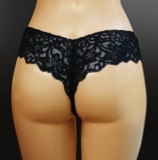 If lingerie is on the list, go organic where pure really counts!  Couture Cottons makes organic underwear and cozy organic pajamas.  Yet another example of design breaking down the barrier of what "organic" looks like.  Check out our Review and Giveaway CLICK HERE.
Shoes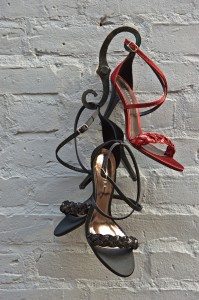 Who Doesn't love a fabulous new heels for all the great parties!  NeuAura makes fabulously stylish vegan and eco friendly designs to step out for the holidays in style.  They make styles to walk you through your entire year. Don't forget to check out their fantastic Thames boots!
Handbags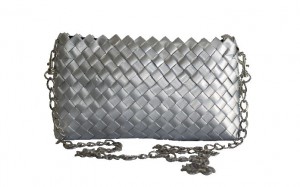 The ultimate Eco Asscecories!  Made from recycled juice boxes, magazines and newspapers and stylish too!  Check out the Diva Giveaway and Review – CLICK HERE.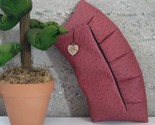 Based in Los Angeles – This Etsier makes a nice selection of gorgeous handbags that have a slightly retro feel to their design.  In a day and age when most handbags are made in China Yellow Wallpaper is handmade.  What a stylish way to buy Made In the USA.
Skin Care
Juice Beauty
Juice Beauty has some lovely sets that are perfect the holidays.  CLICK HERE to read our review of their Green Apple Moisturizer and Juice Beauty.
Make Up
Everyday Minerals
We reviewed Everyday Minerals earlier this year and love the quality of their products. Check out the review and be sure to enter their ENCORE giveaway!
House & Home

Glass Dharma
Looking for a unique gift for the hostess that has it all, the glass straw is a great solution! Prices start at $6 and gift sets of 4 start at $23.

EnviroVoque
PND has been encouraging readers to bring their own bags while shopping, you can encourage your friends to do the same, with style use an EnviroVoque Reusable Bags as a fun stocking stuffer or in place of wrapping paper.  They offer some great designs that will make you want to remember to use them! Retail for $7.95-9.95.
GIVE THE GIFT OF TIME
SPUD Organic Delivery
Buy the harried Mother's and Father's in your life a gift certificate to SPUD organic delivery if they are in your area.  If not check out Local Harvest for options that will work for your recipient.  We use SPUD and I have to say that not much is better than having trips to the grocery eliminated from your to do list and fresh organic products delivered to your door!
Use the code PURENATURALDIVA to save $25 over 4 orders.
IT'S A WRAP
I wish we could have covered even more ground this year!  There are so many great people and companies that with a little effort you can get into the swing of greener giving.
Don't forget to wrap greener too! Use paper made with 100% post consumer waste, reusable gift bags, or try the Diva Solutions and make your own gift bags!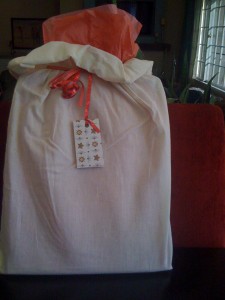 By Tania Reuben
Green Toys makes a line of toys made in the USA from recycled milk jugs! Very few toys are Made in the USA and even fewer are made from primarily reclaimed ingredients!
Most PND readers know that I'm not a big fan of plastic.  Green Toys are part of the solution. They use recycled plastic milk jugs, turning waste into fun, high quality, safe toys.  The milk jugs are high-density polyethylene (or HDPE), the safest plastic option in the marketplace today.
Green Toys has some great basics in their line-up.  Everything from jump ropes & eco saucer (think frisbee) to a 15 piece tool set, 4 piece Sand Set and a 27 piece Cookware & Dining Set.
Green Toys recently sent me a couple of their toys to check out:
The Tea Set – 17 pieces of food safe tea fun!

Their Tea Set is great, and I'm not the only one who think so.  At the time of writing this post this set had 78 reviews on Amazon and a 5 star rating!
The set is sturdy, the colors are pale pastel and the size of the cups and plates are just right.  Not too big, not too small.

One of the best things about this set is that it IS food safe.  Now this might seem like a basic criteria for a children's tea set, but surprisingly it's not.  Most of the tea sets in the marketplace for children are not food safe.  Yet I bet everyone of them is used to hold many a thimbleful of water that that will be refilled and consumed throughout every tea party.

Recycle Truck – Boys (and girls) loves trucks and choosing a recycling truck gives another tool for eco teaching the child in your life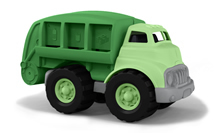 The Truck is a good size, similar to those you'll see in a sandbox or playground.  It has a door that opens on the back so it can be filled with treasures – important in the Diva home.  We also liked that the side of the truck had small openings that the children use to stash coins or rocks.
It's worth noting that the doors to the cabin of the truck don't open and close and which is fine with me, one less thing to break off and fall apart. 

A Special Not About Packaging! Have you ever had to spend more time wresting to get your toys out of their excessive packaging?  You won't have that experience with green toys.  They don't use any cellophane, plastic, or twist ties!  They also use all 100% recyclable corrugated cardboard to package their toys.  Open the box and play!  Just like it should be!
We loved the Green Toys so much that I added a few of their items to the children's wishlist for their grandparents!  I added the cookware set and the tool box.
WINNER:  Samantha C Check your inbox!
Are Green Toys on your wishlist? 
You're in luck.  One lucky PND reader will win The Green Toys Dish Set!
HOW TO ENTER:
There are a few ways you can enter, leave separate comments for each entry.
Mandatory:
Become an Email Subscriber to PND using the form in the sidebar.
– Subscription must be confirmed. You will receive and email that you must reply to for your entry to be valid.
– Already a confirmed Subscriber. Complete any one of the additional entries options – Leave a comment letting Diva know you're subscriber name and the entry option you selected.
Additional Entries: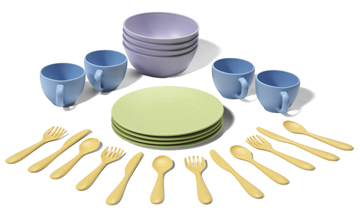 1. Share your favorite Toy from Green Toys!
2. Stumble, Digg, Kirsty, or Technorati favorite this post. Leave a comment with your name and the link.
3. Follow @purenaturaldiva (use link on the sidebar) & @greentoyspr on twitter. Leave your twittername in a separate comment.
4. Become a Fan of Pure Natural Diva & Green Toys on Facebook. Post this giveaway as an update, leave your FB Name or Name with a copy of your update in a separate comment. One entry for each.
5. Tweet this giveaway. Copy and paste "GREEN TOYS Diva Giveaway – Win a Children's Play Dish Set http://bit.ly/4KRHql@purenaturaldiva". Then come back and leave the direct link to your tweet (go to your twitter account, click on the words when your tweet was sent (ie. 5 seconds ago) and copy and paste that link in comments.
6. Write a post on your blog linking to my blog and to the – Good for two entries. Leave this comment twice so you get both entries!
7. Add the PND Button to your site.  Leave a comment with the link.
This giveaway will run through midnight on Dec 19, 2009 PDT, with winner being announced December 21, 2009. Winner will be chosen using Random.org from all valid entries and notified via email. Winner will have 24 hours to contact me before another winner is chosen.
Giveaway is open to residents of the U.S!
Can't wait to win:

Click here to see the entire Blog Hop List….