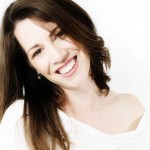 Building a Better Chocolate Bar
I'm guessing when you have a chocolate bar you aren't thinking about all the ingredients that go into making it, but your favorite chocolate and candy products are loaded with artificial ingredients, dyes, preservatives, corn syrup and GMO's – Carmel that is nothing more than corn syrup with yellow dye.  Not because it makes a better tasting product, but because it's cheaper to mass produce chocolate bars and candy this way.
I was recently introduced to a company that is looking to change all of that – and I wanted to share what they are doing with you.
More on Building a Better Chocolate Bar

We know what did the people at UREAL took out… but what they put into their bars in the place of the artificial ingredients and additives.

Unreal built a better chocolate bar with more cacao, more peanuts, real milk, cane sugar, and organic palm fruit oil.  It took over 8000 recipes to get the taste just right, and to keep the bars fresh they have invested in state of the art packaging for the bars – so they stay fresh for 9 months without added preservatives!

A key part of the Unreal strategy is having their products side by side, and priced the same as the brands you are familiar with… making it simple to choose a better chocolate bar!  Find Unreal chocolate bars now at retails like CVS & Michaels.  Click here for the most up to date list of retailers.
Love Letter to the FDA:  I was invited to a luncheon and introduced to the people behind the UNREAL brand and their better chocolate bar.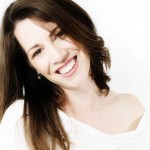 Healthy Banana Bread Recipe
Nothing makes a house smell better than baking fresh banana bread – and when you've overbought bananas – a go-to healthy recipe is a must.  This recipe is free of saturated fat, low in sugar, is made with 100% Whole Wheat Flour… and has extra fiber too.
The MOST important tip I can give you about making flavorful banana bread is really ripe bananas.  And when I say really ripe, I mean allover brown or very close to all over… my husband calls them rotten… and while I wouldn't enjoy eating the banana this ripe… it is the ripeness that gives the banana bread great flavor.
Ingredients for our Healthy Banana Bread Recipe

Preheat oven to 350 F

1 1/2 cups of Whole Wheat Flour
1/2 Cup of Sugar
2 Teaspoons Baking Powder
1 Teaspoon of Baking Soda
1/2 Cup of Wheat Germ
1/2 Teaspoon of Salt
2 Tablespoons of Flax Meal
4 Medium Very Ripe Bananas Mashed – at least one cup!
1/4 Cup – less a Teaspoon of Skim Milk
1 Teaspoon of Lemon Juice
1/4 Cup of Oil – we use Grapeseed
2 Eggs
Instructions for our Healthy Banana Bread Recipe
Sift the dry ingredients (except germ & flax meal) together in a Large Bowl.  Add remaining dry ingredients.  Mix well.  Create a well.
Make Low fat buttermilk by combining the milk and lemon.  Add Eggs and combine.  Mix together with your mashed banana.
Pour the wet ingredient into the well you've made out of the dry ingredients.  Mix until well blended.
This Recipe makes 1 full size loaf or 3 mini loafs.  If you make a full size loaf bake for 1 hour or until a toothpick comes out clean.  The mini loafs will cook in 35-40 minutes.
Please let us know you try out our Healthy Banana Bread Recipe! 

White Lasagna Recipe with Chicken & Spinach
Two things before we start – our White Lasagna Recipe is healthier… not full on healthy, and it's more of a creamy color than white. That being said, it delish, we make our lasagna in a larger pan (10″ X 14″)- because I love to have leftovers!
So what did we do to make it less rich and decadent White Lasagna Recipe less sinful?
We cut the butter in half, subbing grapeseed oil for extra fat.
We cut the amount of cheese… almost in half. I suggest you taste your sauce for seasoning and your preferences before you assemble the lasagna… so if you really want a richer sauce… add more cheese… just know that you are upping the Saturated Fat and Sodium as you melt in the extra! When I was working on this recipe, I started with 1 cup and kept adding until it tasted yummy to me.
We added more veggies to the recipe.
We used a 100% Whole Wheat Lasagna Noodle.
Now let's get cooking…
White Lasagna Recipe: Ingredients

12 No Boil Whole Wheat Lasagna Noodles

Sauce for the White Lasagna Recipe
1/4 Cup of Butter
1/4 Cup of Grapeseed Oil
3 Cups of Diced Mixed Vegetables
3/4 Teaspoon of Salt
2 Cloves Garlic – Smashed
1/2 Cup of Organic Whole Grain Pastry Flour
2 Cups of Chicken Broth
2 Cups of Organic Skim Milk
3/4 Cup of Parmesan
2 Cups of Grated Mozzarella Cheese
1 Teaspoon of Dried Basil
1 Teaspoon of Dried Oregano
1/4 Teaspoon of White Ground Pepper

Filling for the White Lasagna Recipe
2 Cups of Cubed, Cooked Chicken (hint leftover Rotisserie Chicken)
2 Cups of Frozen Organic Chopped Spinach
2 Cups of Low Fat Ricotta Cheese
1 Teaspoon of Dried Parsley
3/4 Teaspoon of Salt

Optional – Asiago Cheese or other aged cheese
Instructions for the White Lasagna Recipe
Pre Heat your over to 450 degrees F
Sauce – Melt the butter, adding the oil in a large saucepan or a very large cast iron skillet (for extra iron). Cook the garlic and diced mixed veggies until tender, pay extra attention so they don't brown. Stir in Flour and Salt – allow the mixture to bubble and cook for 2-3 minutes. Add the chicken broth and bring to a slow boil, as the sauce begins to get thick… add the milk. Then add the remaining sauce seasonings. Before you add the cheese make sure the sauce is simmering but not boiling – if it is boiling the cheese will curdle and you won't have a creamy sauce. Add the cheese to the hot, but not boiling mixture. Time to do a taste test and adjust the seasonings if needed.
Filling – In a separate bowl combine Ricotta Cheese, spinach, chicken and seasoning, combine well and set aside.
White Lasagna Recipe Assembly – Using a 10″ X 14″ Lasagna Pan ladle the bottom of the pan with about 1/4 of your sauce- just enough to cover the bottom. Set 4 lasagna noodles into the mixture. Spoon half of the filling onto the noodles spreading it evenly across your noodles. Spoon another layer of sauce over your filling. Lay 4 more lasagna noodles directly above your other noodles - following the same pattern will make it easier to serve. Place the second half of your filling on this layer of noodles – topping with another smothering of sauce. Add your final layer of noodles, cover with your remaining sauce.
Cover tightly with foil and bake for 40 minutes, then remove foil, top with the Asiago Cheese and bake for an additional 20 minutes. Allow the lasagna to sit for about 5 minutes before serving.
Serve with a side salad – we like ceaser – and enjoy!
We successfully made this rich White Lasagna Recipe healthier, what family favorite would you like to see made better next?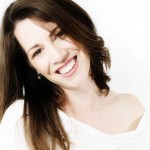 Amazing 100% Whole Grain Pumpkin Pancake Recipe
Not too long ago I was eating at CiCi's a local breakfast hotspot that had AMAZING pumpkin pancakes. I have had them a few times, but this time I left determined to go home and master a 100% Whole Grain Recipe Pumpkin Pancake Recipe I could share with PND readers.
This pumpkin pancake recipe had a lot to live up to… they had to be insanely delicious, fluffy and of course… this is PND so they would need to be 100% whole grain and better for you too!  We had done it before with our Whole Grain Buttermilk Pancake Recipe and I knew we could do it again!
Our pumpkin pancake recipe hits it on every level!  Served with the Pumpkin Sauce and Whipped Cream – they are heaven on a plate.
Pumpkin Pancake Recipe Ingredients

1 1/2 Cups Organic Whole Grain Pastry Flour
1/4 Cup of Organic Whole Wheat Flour
1/4 Cup of Oat Bran
1 Tablespoon of Ground Flax Meal
2 Tablespoons Organic Brown Sugar
1 Tablespoon Baking Powder
1 ¼ Teaspoons Pumpkin Pie Spice
1/2 Teaspoon salt
1 ¾ Cups Organic Milk
1 Teaspoon of Vanilla
½ Cup Organic Pumpkin Puree
1 Large Organic Free Range Egg
2 Tablespoons Grapeseed Oil
Pumpkin Pancake Recipe Instructions
If you are cooking your pumpkin pancake recipe on cast iron skillets (which adds more iron) pre-heat your skillets to help your first batch turn out.
Dry Ingredients: Combine whole grain pastry flour, whole wheat flour, oat bran, flax meal, brown sugar, spices and baking powder. Form them into a well.
Wet Ingredients: Combine Milk, pumpkin puree, vanilla, egg and oil. Mix well.
Dish Saving Tip: Use an extra large measuring cup to measure and mix in one step, but you can just use an extra bowl if you don't have a large measure cup.
Add pour the wet ingredients into the dry well and gently combine.
You don't want to over-mix you pancake batter – it's should be a little bit lumpy.
Tip: Your skillet should now be hot. Use a small amount of grapeseed oil to lightly oil your pan. If the oil smokes, use a paper towel to remove the burning oil. The pan is too hot – reduce the heat and wait a minute or two for the temperature to come down. Repeat.
Using a 1/4 cup measuring spoon scoop the batter on the skillet.
It is time to flip the pancakes when they are covered with tiny bubbles on top.
This recipe should make about 12-14 pancakes.
Tip: This pumpkin pancake recipe freezes well so doubling it will provide you with leftovers pancakes that go from the freezer to the toaster to the plate. Perfect for school days.

Serve this Pumpkin Pancake Recipe with Pumpkin Sauce (recipe posting soon!) and if you are feeling decadent – Whipped Cream.
Pumpkin Pancake Recipe is our new family favorite – what is your favorite pancake recipe?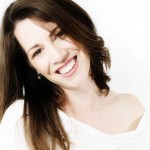 Try this Fast & Easy Ceasar Salad Recipe for Dinner
What I love about this Ceasar Salad Recipe is how fast and easy it is to make and my lil's will actually eat it!  While Ceasar salad it's not the healthiest of all salad options – it's a yummy alternative to have on occasion.   It's also important to break up the dinner routine – which in our house is spinach with red peppers – or else everyone's taste buds just get bored.
This Ceasar Salad Recipe cheats a little – using mayonnaise instead of raw egg (which always make me nervous) and skipping the anchovies.  So while this recipe may not be for Ceasar Salad purists… it is fast, easy, and child friendly – using ingredients you already have in your pantry and refrigerator.
Ingredients for our Fast & Easy Ceasar Salad Recipe

1 head of Organic Romaine Leaf Lettuce
2 Tablespoons of  Organic Mayonnaise
2 Tablespoons of Yogurt
1 Teaspoon of Worcestershire Sauce
2 Tablespoons of Lemon Juice
1/2 – 1 Teaspoon of Garlic Powder or 1 Clove of Crushed Fresh Garlic
1/4 cup of Parmesan Cheese
Pepper to taste
Parmesan Crisps
Ceasar Salad Recipe Instructions
Wash and dry your lettuce, then tear your romaine into the size and shape you prefer for your salad.  I like to break it across the core or cut it with a lettuce knife – which  prevent the edges from browning.
Combine the mayo, yogurt, Worcestershire sauce, lemon juice & garlic powder in a small dish or measuring cup and blend well.
Toss the dressing with the lettuce.
Toss with the Parmesan Cheese and season with a dash or two of pepper.
Garnish with a few Parmesan Crisps or Croutons.
Make this Ceasar Salad Recipe a full meal by topping your salad with leftover rotisserie chicken, grilled steak or Salmon.
Share your favorite Salad or Ceasar Salad Recipe with PND?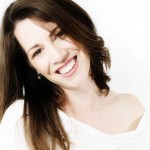 Simple Homemade Facial Mask For Dry Skin

My skin has been SO dry this winter.  I think the combination of new vitamins and wintery travel have left my skin need of a little extra TLC this winter.  This simple homemade facial mask uses 4 Basic ingredients you probably have in your pantry right now, Oat Bran (or Oatmeal), Yogurt, Olive Oil and Honey.
We added Royal Jelly to  really feed our skin – it helps promote collagen production in the skin.
Homemade Facial Mask Recipe

1 Tablespoon of Oat Bran (you can use oatmeal, but the flakes look much goofier.)

1 Tablespoon of Yogurt

1 Tablespoon of Honey

1 Teaspoon of Olive Oil

1/8 Teaspoon of Bee Pollen (optional)

Combine all ingredients in a small dish.
Apply to you skin and leave it for 10 minutes or until it is dry.
 Rinse.
Moisturize with a good serum or argon oil.

Store any leftover homemade facial mask in the fridge in a sealed container.  It should stay fresh for about one week.
While this homemade facial mask will serve you well… if you are looking for additional natural and organic options for quenching your dry skin, then check out this PND video full our favorite dry skin solutions.
Do you have a favorite Homemade Facial Mask You love, don't forget to share!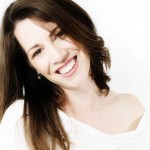 Superbowl… quite possibly THE party of the year in many homes across the country.  Not exactly a time most people pick to be healthier or greener for that matter, but why not?  Why not host a fabulous party that is a little of both? Use these simple tips to get  started!
As long as you serve up delicious options your guests will be delighted to have healthier choices in the mix.  We all know that everyone is going to splurge on Superbowl calories, but there are many options you can offer your guests that are both delish and healthy.
Serve Food On Real Plates
Years ago our family invested in 100 simple 10″ round plates, we pull them out for every party.  It does require a little extra washing, but it sure cuts down on how much waste your party will generate!  Find them reasonably priced at IKEA, Cost Plus, and Pottery Barn.  Our initial investment has been recouped many times over.
Use Post Consumer Recycled Papergoods
Switching to Post Consumer Waste (PCW) recycled paper napkins can make an impact.  If every family replaced just one package of 500 count napkins it would add up to 2.4 million trees. Imagine the impact if ALL the superbowl parties in America chose just one paper product that was PCW!
Consider Featuring Organic Drinks at the Bar
Organic Vodka will make the game day martini's a win, try Rain Organic Vodka & Square One Organic Vodka, mix with your favorite recipe!  No Superbowl would be complete without beer, so check out your local breweries and see if you can't find an organic brew or two to offer your guests.  Heading to a party… pick an organic spirit to offer your host this year!
Fill Your Spread with Dips
Skip the Cheesy Artichoke dip, instead offer a few varieties of hummus which are rich in iron & vitamin C, guacamole – which helps lower cholesterol, lower blood pressure and is chock full of lutein and vitamin E,  Black Bean Dip which is high in both fiber and antioxidants, Salsa even the mild salsa is high in Lycopenes, Vitamin A, B6 & C all while weighing in at a about 4 calories per Tablespoon (be sure they have no added perservatives or additives).  Oh… if you haven't tried whole wheat pita chips, try them for a healthier chip alternative.
Offer Platters of Fruits & Veggies with Dip
Not only will all the color  brighten up your super bowl spread, but your guests will also much guilt free!  You can find platters ready made at costco, your grocery store… or for more delicious offerings select your own – avoid the plastic waste, allows you to pick organic options, and saves money too!
Don't Serve Up  GMO's
Buy Organic Tortilla chips.  Corn is one of the largest Genetically Modified crops in the US.  Simply selecting organic will ensure you aren't serving GMO's to your guest… The US regulations don't allow for any GMO ingredients to be used in organic foods.  This is an area where the organic option doesn't typically cost more
Better Protein
Serving hot dogs?  Look for nitrate free.  Hamburger's?  Go with free range organic beef.  Yes… it will cost a little more, but it will taste much better.  While you are it… serve them up on Whole Wheat Buns!
For another protein option that is low calorie  serve a platter of cocktail shrimp.  To keep this play sustainable look for wild pink shrimp from Oregon, or check this list for other sustainable shrimp options.
Skip the Soda Cans & Bottled Water
What?!?  Yes.  Skip the soda cans & bottled water.  Or cut drastically back  the offerings.
For Water, get a few pitchers and fill them with Filtered Ice Water, and use glasses.  We mark them with a sticker so guests won't need to use multiple glasses throughout the party.
IF you just can't bear to give up soda, go with the larger size bottles, or if you want to add an extra element of fun… invest in a Soda Stream and guests can mix master their own sodas!  It will be the talk of the party!
Have a Great Party!
You may not be ready to tackle every one of these moves… yet.  But, consider choosing just one or two to get started…
Your guests will have a great time and neither their health nor the environment need to be sidelined.

PND Best Apple Crisp Recipe
Apple Crisp is a favorite in our family. We love apple pie and I figure it's worth saving the calories, skipping the crust and making a crumble.
We love more topping than many crumble recipes, so if you prefer less cut the topping in half.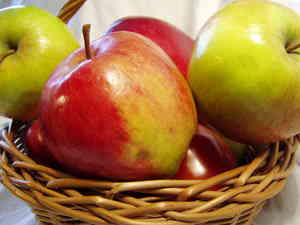 Ingredients for our Best Apple Crisp Recipe

Filling for our Best Apple Crisp Recipe
5 Cups chopped peeled apples
1 1/2 Teaspoons of Cinnamon
1/2 Teaspoon of Nutmeg
1 Tablespoon of Lemon Juice
3/4 Cups cranberries (fresh or frozen)
3/4 Cup sugar or 2/3 Cup of agave
2 Tablespoons of whole wheat flour, add 1 extra Tablespoon if using agave.

Topping for our Best Apple Crisp Recipe
2 cup oats (1/2 old-fashioned & 1/2 quick-cooking although either will work)
2 Tablespoons of Flax Meal
1 Teaspoon of Cinnamon
1/2 Teaspoon of Nutmeg

1 1/2 Cup packed brown sugar

2/3 Cup whole wheat flour
3/4 Cup melted butter (I'll often use 1/2 Earth Balance)

INSTRUCTIONS

Pre Heat oven to 350 Degrees

Filling
Peel and chop the apples.
Combine all ingredients, use most, but not all of the sugar. Then test the filling for sweetness, depending on the tartness of apples you may want to increase or decrease the amount of sugar.

Topping
Combine all the dry ingredients and mix in melted butter until crumbly. If it's not crumbly enough add additional butter up to 1/4 cup.
Prepare Ahead Tip
I prepare this in advance and store the topping and filling in separate Zip-Loc bags for up to 4 days. Before the turkey comes out of the oven pour the filling in the bottom of a 4 quart casserole dish, add topping.  Before you sit down to eat, pop the crumble in the oven and bake for 55-60 minutes, almost the exact amount of time it takes to eat your dinner!
Serve with Vanilla Ice Cream or  Frozen Vanilla Yogurt.
This is our Best Apple Crisp Recipe, what is your Best Recipe?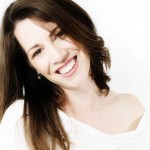 The Best Hamburger Recipe = The Healthiest
Win. Win.
An American Classic.  What summer gathering would be complete without a good burger.  We  often serve up this recipe for our summer gatherings.  Did you know that using all grass fed ground beef – saves about 100 calories per 6 oz burger?   No joke, that's a big difference.   Adding diced mixed veggies and a little bit of Flax Meal, not only keeps these burgers moist and juicy, but it also might make this the healthiest & best hamburger recipe you've ever had.
Diva's Best Hamburger Recipe Ingredients

2 lbs of All Grass Fed Organic Ground Beef
1 Egg
1 Tbsp Flax
1 Tbsp of Worchestershire Sauce
1 Cup of Diced Mix Vegetables
1/2 Teaspoon Salt
1/2 Teaspoon Pepper
1 tsp Onion Powder
1 tsp Paprika
1/4 Cup of Whole Wheat Bread Crumbs
Instructions for our Best Hamburger Recipe
Sautee or microwave your diced mixed veggies until they are soft.  This is key, they won't cook fast enough to soften  in the burger while it grills.
Dump all the ingredients in a large bowl…  I love use my Kitchen Aid mixer for this…. mix until well combined.
Gently form into a ball, about  tennis sized, then flatten  out.  Once you have it flattened, take a second to poke most of your  green spots into the beef so they are hidden. Repeat until you have no more meat mixture.
Set aside and grill to your desired "done-ness."  Set on a Whole Wheat Bun  and garnish with your favorite fixings.
Makes  8-9 1/4 burger patties.
Tips & Tricks:  What is your best hamburger recipe tip?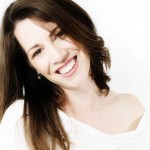 Low Fat Healthy Zucchini Muffin Recipe
This zucchini muffin recipe is a scrumptious solution to the zucchini multiplying in the garden during the summer.  It's actually good enough to merit buying zucchini if you don't have any sprouting in your back yard.  I made them and my 2  lil's ate 24 muffins in 2 days.
I don't know about you, but when I bake the children line up to help… someone always gets sent out of room.  I want to know the parents who can keep the lil's corralled, have the muffins turn out perfectly and have all dishes washed, dried and put away before the muffins are out of the oven.  They deserve a metal… this is SO not my life.  Even with the inevitable conflict – I love baking with my lil's, and muffins recipes are great to work on as a family because they are very forgiving.
Ingredients for the PND Zucchini Muffin Recipe

3/4 Cup Brown Sugar
3 Eggs
1 Cups of Whole Wheat Flour
1 1/2 Cup of Whole Grain Pastry Flour
1/2 Cup of Oat Bran
2 Tablespoons of Flax Meal
2 -3 Cups of Shredded Zucchini
1/4 Cup of Grapeseed Oil
1 Cup of Applesauce
1/4 Cup of Honey
1 Teaspoon of Baking Soda
1/4 Teaspoon of Salt
1/4 Teaspoon of Baking Powder
1 Tablespoon of Cinnamon
2 1/2 Tablespoons of Vanilla
1 Cup of Raisins
Instructions for the  Zucchini Muffin Recipe
Preheat oven to 350 Degrees
Line 24 muffin tins with paper liner.  Recycled liner options are available.
Shred 3 Cups of Zucchini – this is a perfect job for that dusty food processor.
Combine all the dry ingredients in a large bowl – mic well.  Combine a all the wet ingredients in another bowl.  Keep the zucchini and raisins separate.
Add the zucchini and raisins to the dry ingredients and thoroughly coat.  Create well with your mixed flour and zucchini combination.
Add liquid ingredients and gently combine.   Be sure not to overmix – overmixing isn't good for muffins!
Spoon batter into prepared muffin cups.
Bake in the over for 40-45 minutes.  Muffins are done when they bounce back when gently pressed or a toothpick comes out clean.
Yields 24 smaller muffins.
Please let us know if you love our Zucchini Muffin Recipe