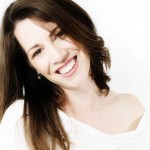 Yes.  I said DoubleBounce!
We stalked trampolines for a couple of years… researched… stalked some more… and when were in the final stages of shopping and  ready to move forward with a JumpSport trampoline.   I reached out to ask a few questions…If you are shopping and at all confused or overwhelmed call them.  They are great, they'll tell you exactly which trampoline will work best for the needs of your family – and if you are on the wrong track – they'll set you right.  During the process (might have helped that I reached out on twitter)  they offered to send us a trampoline for review.
Number for  JumpSport (888) 567-5867 they'll respond to all your trampoline questions.
Trampoline Safety
Before I discuss our trampoline experience.  Let's address the controversy about the overall safety of trampolines.  Statistically there are a reported 100,000 trampoline injuries annually – initially this may sound like a lot.  But, consider for a moment that Bicycle figures are 3 times worse,  I'm confident that 99.9% of parents would never dream of not allowing their child to ride a bike.
Our family decided that the exercise & other benefits far outweigh the risks.  Having an activity that easily and readily encourages such a great physical activity.  Add to that my personal childhood memories and the joy I recall from going to my friends house to jump on their (non-enclosed) trampoline.  We all somehow survived.
Why We Choose JumpSport DoubleBounce from the AlleyOOP Line

JumpSport makes the safest trampolines.  From impact reducing DoubleBounce technology to enclosures.  They are the industry leader.
JumpSport was the first to market trampoline enclosures – and one way their enclosures are better than the competition is that they have an overlapping net entry instead of a zipper.  Zippers tend to get broken and left open, leaving windows for accidents to happen.
The BEST warranty in the trampoline industry.
We really wanted a trampoline that would grow with us and work for our multi-aged & staged family.  The JumpSport team thought  the best trampoline for our family would be the 14′ DoubleBounce and if the lil's take to gymnastics and need a firmer bounce we can always add more springs!
The DoubleBounce Difference

With a number of trampoline injuries occurring when the bouncer lands on the bed, JumpSport created the DoubleBounce & AirShock – these two technologies result in jumping that is 50% more forgiving on the joints then a traditional trampoline bed, so there is less pressure on joints – for young and old alike!
DoubleBounce Competition
The only other brand I considered was the SpringFree.  I didn't choose the Springfree option after watching a video of the flexible rods – on the trampoline's exterior – easily cut carrots in half as someone bounced on the trampoline (Watch Video Here).
JumpSport Warranty
Jumpsport offers the best warranty in the trampoline industry.  With a lifetime warranty on the frame & poles and 5 years on all the other parts including the enclosure net.  This is compared to other manufacturers offering 3 months and SpringFree trampolines at 10 years on the Frame and 2 years on the net and mat.
JumpSport Trampoline Accessories
In addition to having the safest trampolines – JumpSport has some great accessories.
Mister – We live in the Valley of Los Angeles and the addition of the Misting unit that JumpSport offers for the DoubleBounce and all their models is priced at $99 and enabled us to jump straight through the peak of summer our HOT LA summers.  Of course we were running back and forth between the pool, but without the misting unit the bed  is SUPER hot… turn on the misters for a few minutes and you can happily bounce through the high temps.
Basketball Hoop – My teen loved the basketball hoop – and he spent a lot of time playing ball with his brother and sister.  Anything that encourages that is a huge plus in my eyes.  Note – the hoop and ball are not full size, but no one seemed bothered by it's smaller diameter.
Ladder – I can't imagine how tricky it would be to get in and out of the trampoline without a ladder – $60.  I would consider this a must have accessory – so much so I'm surprised it is an add on and not standard equipment.
Tent – One accessory we are considering adding is the tent – they sell two variations priced from $99 to $169.  During the summer the lil's had a campout… and if they continue to enjoy sleeping outside – the tent would be a fun addition.
Installation
If you aren't handy, many shops offer installation.  The pros can have you set up and jumping in just a couple of short hours!  If you are in the Los Angeles or Mission Viejo  area our DoubleBounce was installed by Swings n' Things and they did an excellent job!  Not only that… it was magic, they knocked on the door, I told them were we wanted the trampoline, less than 2 hours later we were jumping on our DoubleBounce!
Los Angeles (818) 222-4967
Mission Viejo (949) 770-7799
It's  worth noting that JumpSport is a family business based in California.  Thinking of getting a trampoline of your own – not sure which one is best for your family – give them a call the DoubleBounce was right for us, but you perfect bouncer may be another model.
Love letter to the FTC – all opinions stated in this post are my own – JumpSport sent PND the DoubleBounce for an honest review.