American Idol's Scott McCreery looks like Alfred E Neuman: Wordless Wednesday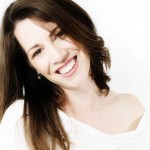 January means one thing in our home. American Idol. For some strange reason it's become a "thing" in our home. Well we were watching last night and Dude made a comment about contestant Scott McCreery looking exactly like Alfred E Neuman of MADD. I couldn't help but do a side by side.
Sorry – I know it's way off topic, but I couldn't help myself… and yes I know I may have lost points for admitting to our American Idol past time.
Alfred E Neuman image courtesy of Le Concombre
Scott McCreery image courtesy of American Idol