Whole Wheat Carrot Raisin Muffins: Recipe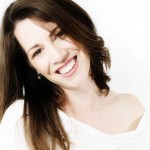 Preheat oven to 375
Makes 24 Mini Bundt's or Small Muffins
We love making "muffins" in a mini bundt tin because it makes an ordinary muffin seem more special.
I'm always looking for recipes that lil Diva will be proud to serve for snack at preschool.
I tweaked a recipe I found on RecipeZaar to make it healthier – using Organic Products, 100% Whole Wheat Flour, adding Flax Meal & using heart healthy grapeseed oil, even more carrots and extra cinnamon.
3 Cups of Whole Wheat Pastry Flour
4 Tablespoons of Flax Meal
1/2 Cup Packed Brown Sugar
4 Teaspoons Baking Powder
3 Teaspoons of Cinnamon
1 Teaspoon Salt
3 Cups of Grated Carrots
1 Cup of Raisins
1 Cup of Milk
1/2 Cup of Molasses
1/2 Cup Grapeseed Oil
2 Eggs
Directions
In large bowl combine flour, flax meal, sugar, baking powder, cinnamon and salt. After it is well combined add Carrots & Raisins
In a separate bowl, stir together milk, molasses, grapeseed oil and eggs. Pour over dry ingredients and stir just until moistened.
Spoon into mini bundt tins or muffin cups, filling three quarters full.
Bake in 375 degree oven for about 20-25 minutes or until tops spring back when lightly pressed.