How Much Radiation Does Your Phone Emit? iphone fairs poorly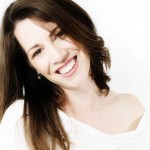 The EWG recently announced a useful tool for consumers to find out how much radiation their cell phones are emitting.
Globally 4 billion people are cell phones users. Recent research is indicating a higher risk for brain and salivary gland tumors among people using cell phones for 10 years or longer. Studies also indicate a higher risk for mouth tumors and behavioral problems in children.
To date the evidence is not conclusive. However, taking steps to reduce your exposure seems prudent.
1. CHOOSE A LOW RADIATION PHONE
Use the EWG tool in this article to research the phones you are considering and choose the phone with the lowest emissions that still meets your needs.
The Best 0.15 – 0.35 W/kg
Samsung Impression (SGH-a877) emits less radiation than any others tested.
The Worst 1.55 W/kg
T-Mobile myTouch 3G, Motorola MOTO VU204, Kyocera Jax S1300 emit the most Radiation.
Apple iPhone 0.97 W/kg
Apple iPhone 3G S 0.52 – 1.19 W/kg
Apple iPhone 3G 0.24 – 1.39 W/kg
2. USE A HEADSET OR SPEAKER
Headsets emit less radiation than phones. Wired or wireless is debatable as experts are split on which is safer.
When your headset is not in use – take it OFF if you aren't talking – some wireless headsets emit continuous, low-level radiation. You'll look better without it too!
Using the speaker- phone feature is a good idea, because it reduces radiation exposure to the head/brain.
3. LISTEN MORE, TALK LESS
Life lesson that turns out to be good for your brain! Cell phones emits radiation when you talk or text, but not while messages are incoming. Listening more and talking less reduces your exposure.
4. KEEP PHONE AWAY FROM YOUR BODY
Keep your phone away from body while talking (with headset or speaker). If it's clipped to your belt or in a pocket your soft body tissues will absorb the radiation.
5. CHOOSE TEXTING OVER TALKING
Teens everywhere rejoice. Mothers blame the EWG, not me! Phones use less power to send text than voice. Less Power = Less Radiation. Additionally, when you speak your phone is typically at your ear, texting keeps radiation away from your head.  Please, don't text while you are driving!
6. IF THE SIGNAL IS POOR STAY OFF THE PHONE!
First – it's annoying! Can you hear me now…
Secondly – Fewer signal bars on your phone means that it emits more radiation to get the signal to the tower. Use your phone when it has a strong signal.
7. LIMIT CHILDREN'S PHONE USE
Children's brains absorb twice the cell phone radiation as an adult's. EWG joins health agencies in at least 6 countries in recommending limits for children's phone use, such as for emergency situations only.
8. SKIP THE "RADIATION SHIELD"
Radiation shields such as antenna caps or keypad covers reduce the connection quality and force the phone to transmit at a higher power with higher radiation.
OTHER DEVICES THAT EMIT RADIATION
Cordless Phones – while in use they emit similarly to a cell phone, but some bases emit continuously.
Baby Monitors – use radiofrequency radiation, like cell phones. The EWG suggests parents contact manufacturers find out the radiation emissions (called SAR values) for these devices.
USE THIS TOOL TO FIND YOUR PHONE